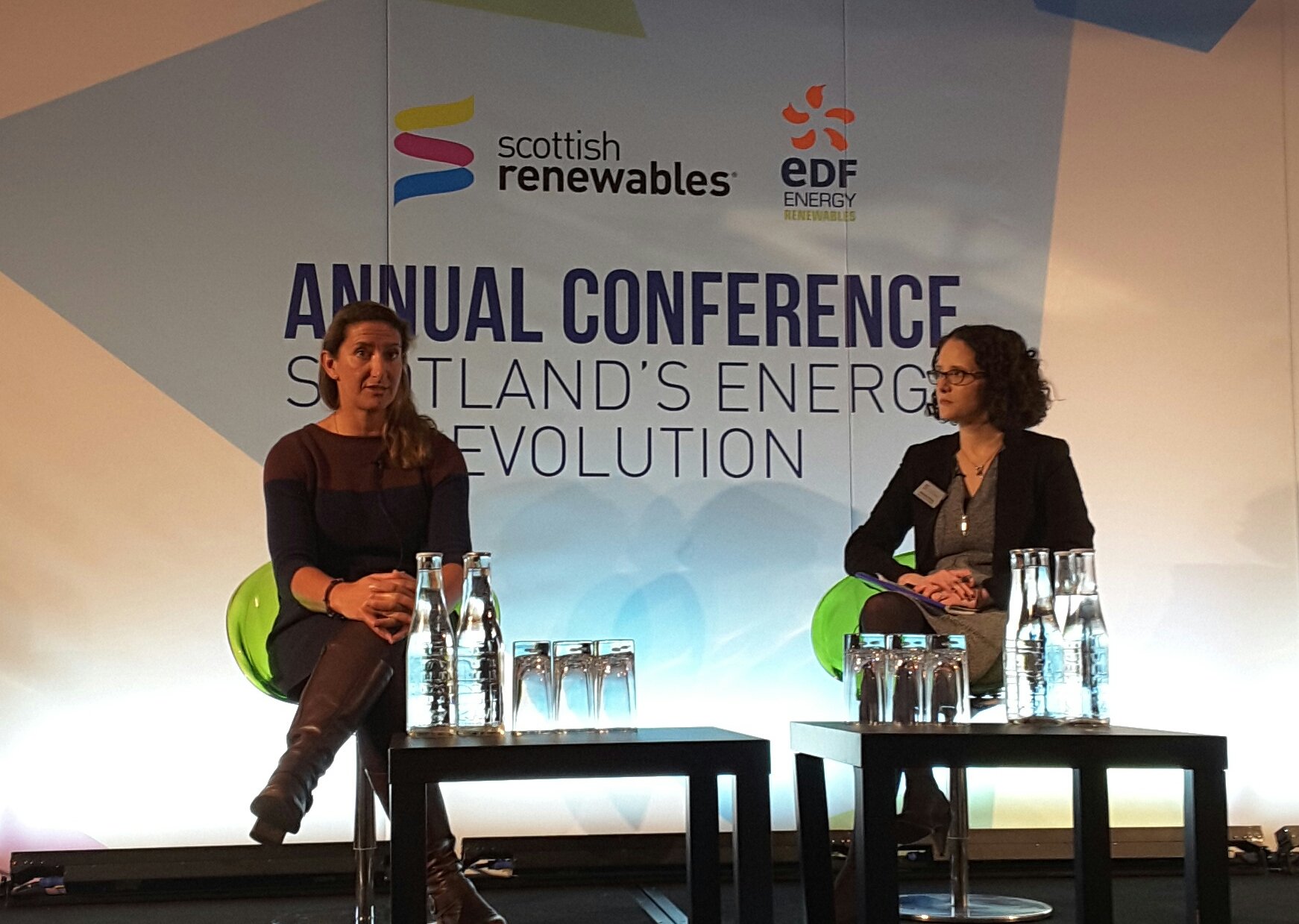 Last week I was invited to address the Scottish Renewables Conference in Edinburgh. They wanted to me to talk about the development of renewable power in offshore sailing.
With the success of Conrad Coleman completing the Vendee Globe without the use of any fossil fuels, we have confidence now that our need of diesel is much reduced. He used an electric engine, a hydro generator and had solar panels both within the sail cloth of his mainsail and on his deck. 95% of the Vendee Globe competitors had hydro generators and in the next edition of the Volvo Ocean Race starting in October 100% of the boats will use hydro generators. The times are changing!
The recent announcement in the Volvo Ocean Race is Team number 4, Team Vestas 11th Hour Racing. They not only want to win the race but also want to win the race of sustainability. The environmental issues raised, especially reducing the single use plastic consumption, and the increased use of renewables to reduce the use of fossil fuels I feel run parallel to each other and is a subject that should be close to all our hearts. We are all responsible to make a difference and the small changes we can make in our everyday lives can help initiate the long term changes being planned. Carry a refillable water bottle, carry your own coffee cup to be filled, do not use straws, use a bag for life and take your lunch in re-useable Tupperware containers.
Renewables face a difficult time as they are often looking at futuristic ideas and their challenge is to make these future concepts a reality. These require immediate financial investment for a future long term gain, something that is difficult to justify today but will help us keep our planet looking ahead. The Circular Economy looks at this issue from another angle. If we can all look ahead and get these initiatives to be accepted in the wider world then we can have hope.