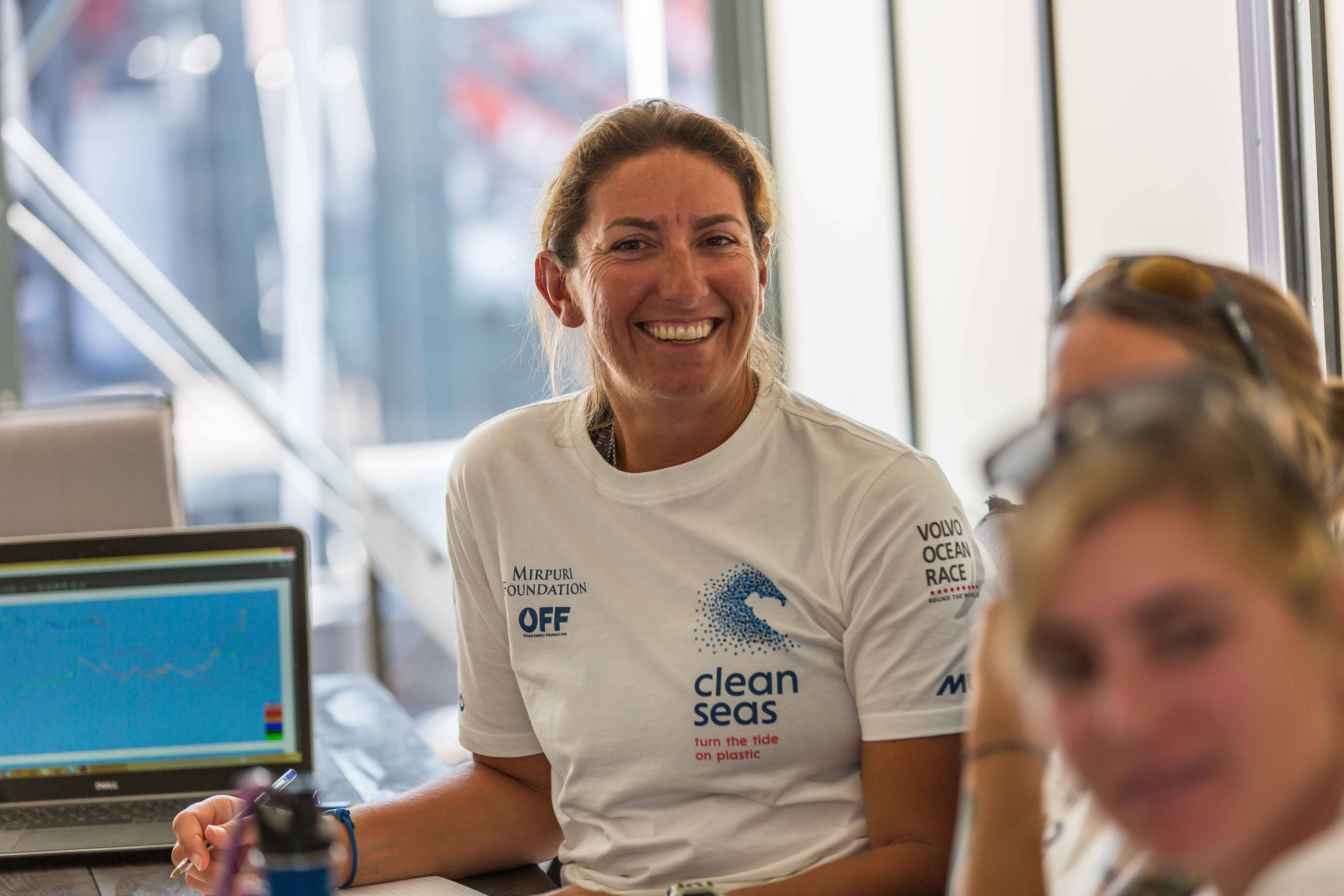 On Sunday, we set off on Leg 2 of the Volvo Ocean Race for 7000 miles of ocean sailing. This is the most challenging and technical of all the legs and the most fun to sail. If I had to pick a forecast to make this journey, the conditions we are anticipating are close to ideal.
We will make a fast exit out of Lisbon with a northerly 25 knots and then head south into trade wind sailing, gybing to make some gains west and south as we all line up for a sweet spot across the doldrums. Once you hit the doldrums it's all about managing the conditions you are given and getting south to exit as fast as possible. Although the changeable conditions will most likely provide the crew with an opportunity to have an al-fresco wash, it can make for slow progress as we tackle a combination of squalls, no wind, lots of wind, tropical showers and thunder storms.
However, once clear, we will know about it as we head into upwind conditions. This wind slowly lifts as we navigate the South Atlantic high pressure. By making our way round it we stay in fast downwind conditions and will be looking for any small depression coming off the South American coast to accelerate us towards African continent. The last few days of this leg will give us a brief taste of the Southern Ocean before we head into Cape Town and the iconic Table Mountain. The finish in Table Bay is equally as tricky as the Lisbon River at the end of Leg 1 and this stage of the race will most likely see some hard fought battles.
For six of my crew this will be the longest period of time they will have spent at sea. We will be keeping King Neptune busy as five of our new comers will be passing across the equator for the very first time and will therefore need to be initiated!
I am really excited about this leg and looking forward to some great sailing. As my team spend more time at sea than they ever have before, they are growing in confidence and skill.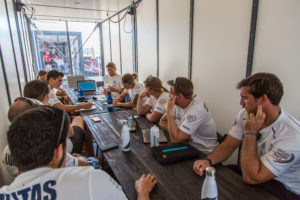 Credit Beau Outteridge
Joining me onboard for Leg 2 will be Liz Wardley, Martin Stromberg, Nico Lunven, Lucas Chapman, Bianca Cook, Francesca Clapcich, Annalise Murphy, Henry Bomby, Frederico Melo and Sam Greenfield as our On Board Reporter.
Keep up to date with news by following me on Twitter and Instagram
The Volvo Ocean Race Leg 2 departs Lisbon on Sunday 5th November with stopovers at Cape Town, Melbourne, Hong Kong, Guangzhou, Auckland, Itajaí, Newport, Cardiff and Gothenburg before a big finish in The Hague at the end of June 2018. 
Follow the race here