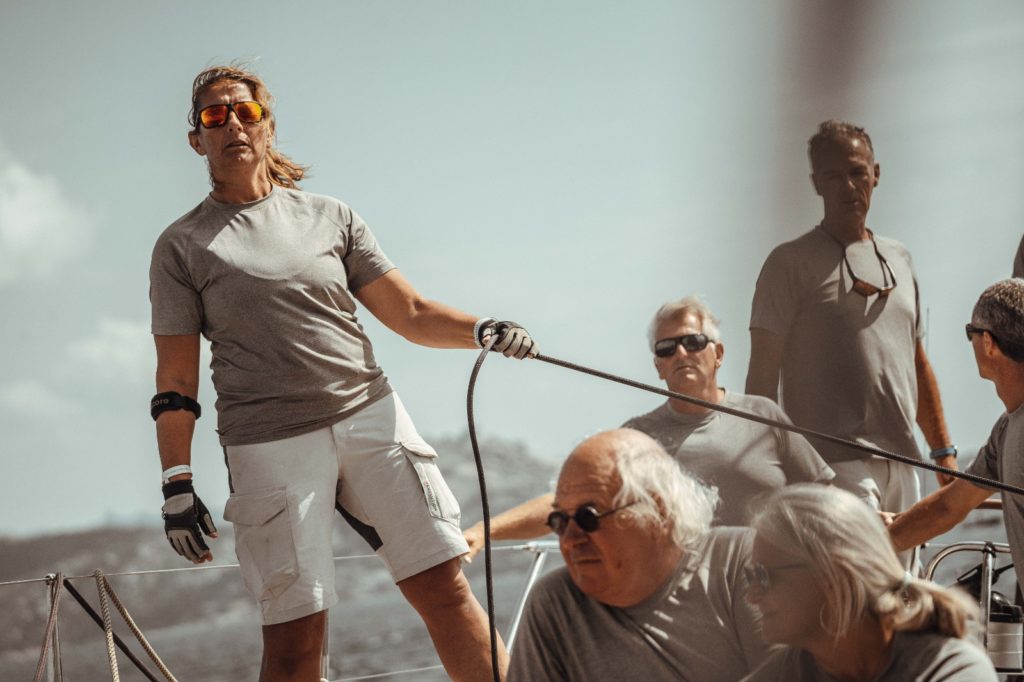 September was a month of new experiences for me on so many levels.
I headed out to Sardinia to join the race crew onboard Kallima, a Swan 80, and to take part in my first Maxi Yacht Rolex Cup. The fleet racing was impressive; from the beautiful J's of Valsheda and Topaz to the almost matched race fleet of the Mini Maxi 72's. It was a spectators' dream, and the backdrop is as beautiful in the flesh as the images taken at this regatta depict. We raced against another Swan 80 and, despite making life more difficult for ourselves than we needed to, managed to keep ourselves in front.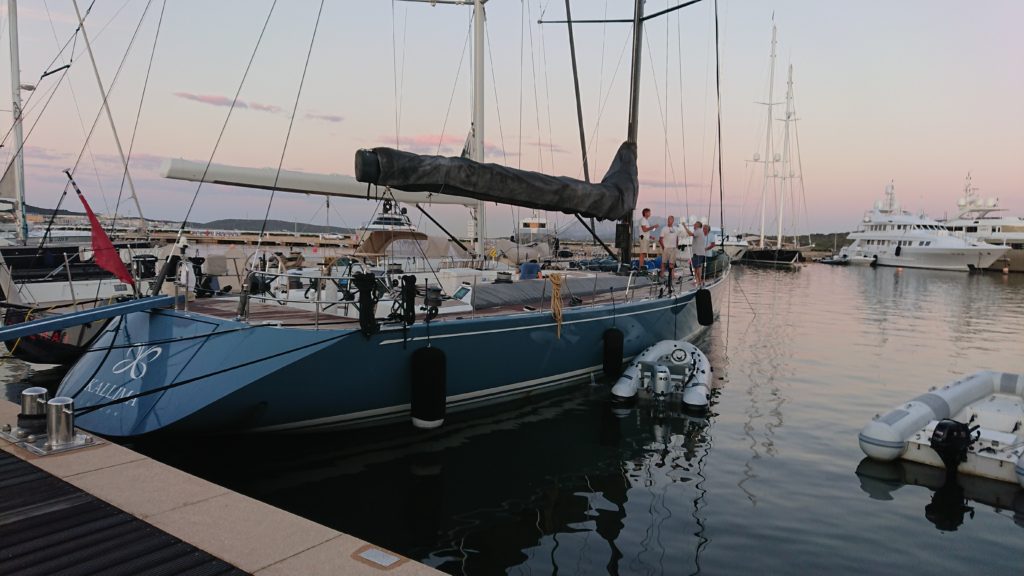 From Italy, I then travelled to Ibiza for the Gold Cup Regatta. A more relaxed affair by comparison and we used this as a training week ahead of racing at Les Voiles de St Tropez. I was on Aegir, a Simon Rogers designed 82' yacht that generally cruises in luxury until transformed into a race boat by the hardworking and dedicated crew. The training in Ibiza allowed us to look at sails, manage systems onboard for manoeuvres and gain confidence in Aegirs' performance ahead of the racing in the South of France at the beginning of October. The competition will push us really hard, so any small advantage gained will have been worthwhile.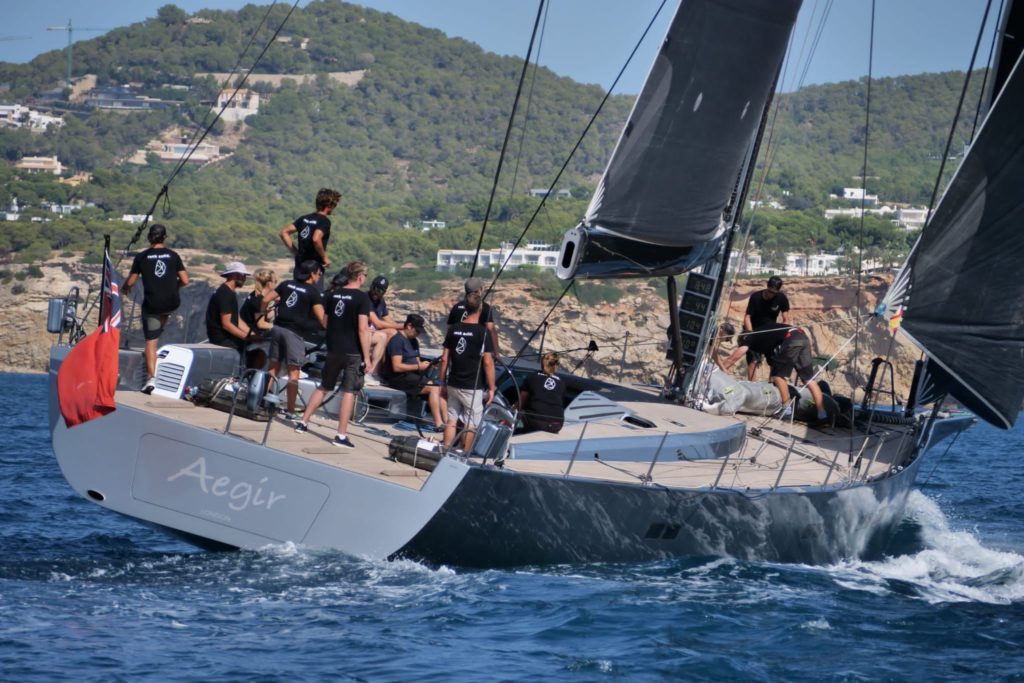 With two weeks of comfortable sailing, using push buttons to trim my upwind and downwind sails and a professional crew to make the sail changes, I was a little apprehensive about stepping back onto Gentoo, our Sunfast 3300, to race double handed with James again. Both of us had taken some time away from the boat after our disappointing Fastnet Race and this was our first time back out racing together again.
We approached the RORC Double Handed Nationals with some trepidation but also with a determination to retain our national title. With hindsight, I think the break we both had was valuable as, on the first day, we pulled out two bullets. Day two, however, was a very different story. We made life super tricky for ourselves and made mistakes we shouldn't have, one of which was starting behind everyone in super light winds and strong tides. We had to pull on all our powers of resilience to battle our way back and made some difficult decisions to avoid just following the competition around the track.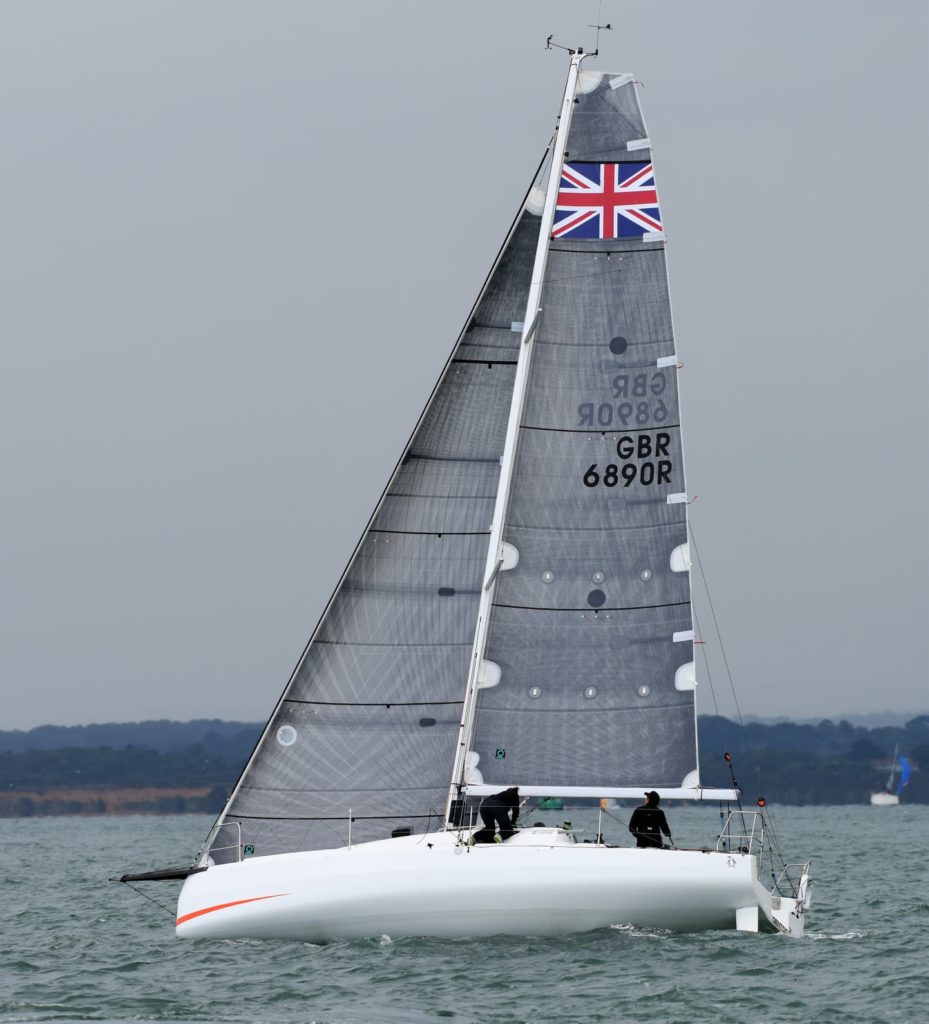 As we motored back into Hamble, we had no idea if we had managed an overall win or not and, as it turns out, it was so close that it came down to seconds. By the time we got back on the dock the results were published and, to our delight, our efforts had paid off. We knew there was an element of luck involved with the result but are nonetheless very pleased to maintain our title of RORC Double Handed National Champions.
My next 'first' was still on the water but in a very different environment. Unfortunately, I can't say too much about what I have been up to until we are given a release date. All I can say is that it was a totally new experience which was much more enjoyable than I imagined it might be. It won't be long before I can share more details but, until then, my lips are sealed.
September came to a close with activities around my voluntary role for the RNLI. I always enjoy the time I spend within this organisation and am so proud to support the people that undertake such important work.
For now, I must turn off my laptop and prepare for my next race in St Tropez, where I hope my winning streak will continue.