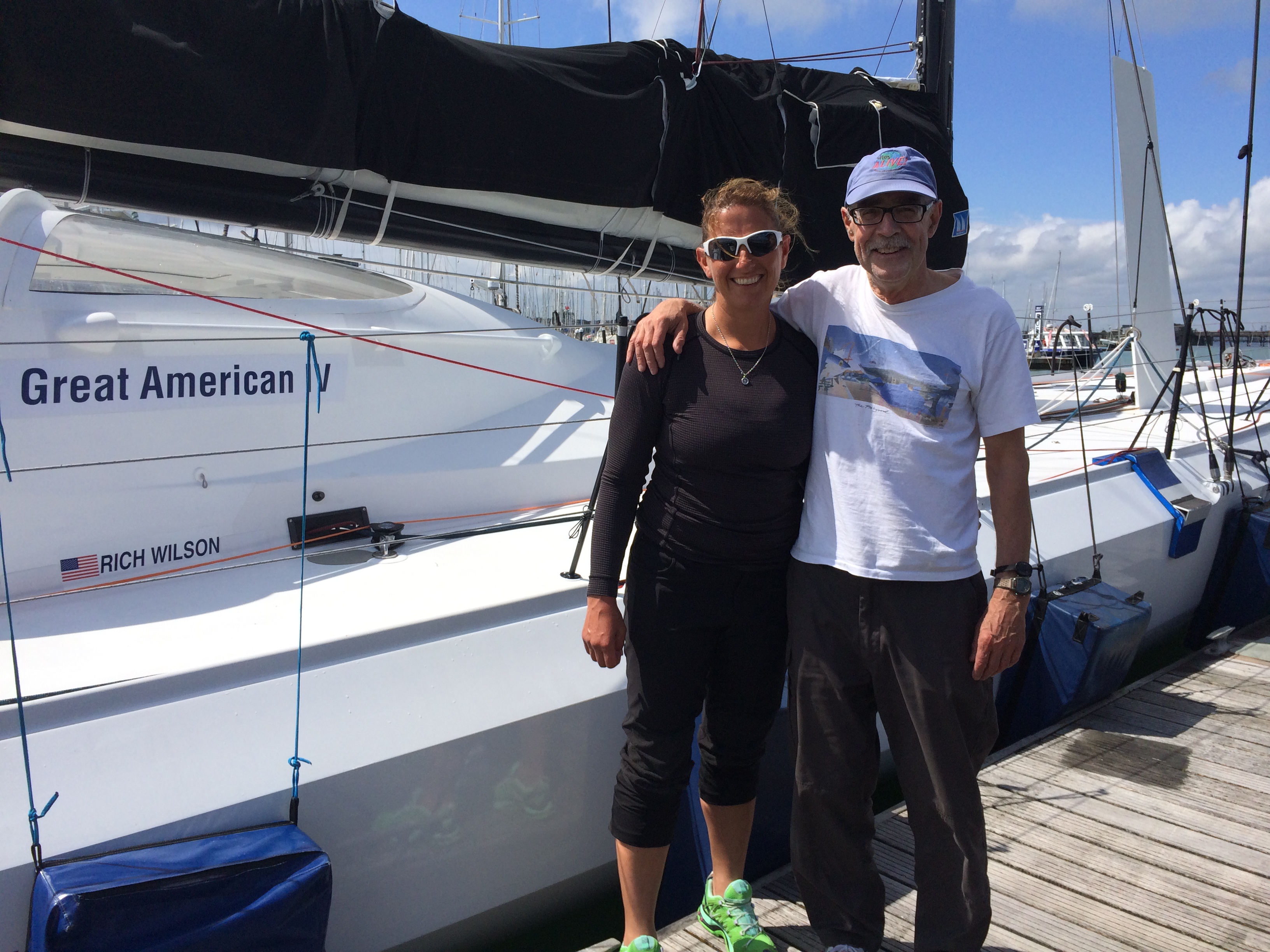 With just five months to go there is only one thing a certain 27 skippers are thinking about and that is the Vendée Globe. A race solo, non-stop and without assistance around the world departing Les Sables D'Olonne, France on Sunday 6th November. This is the 8th edition of the race and the current record is held by last edition's winner Francois Gabart of 78 days. This is sadly the first edition for four, that a female skipper is not competing.
Since the conception of the race in 1989, the first seven editions of what the public refers to as the Everest of the seas, have enabled 138 sailors to line up at the start of the Vendée Globe, while only 71 have managed to cross the finishing line.
One of those skippers lining up for his second time entering this race is American Rich Wilson. He is also the oldest competitor in the race aged 66 years young. He competed in the last edition of the race in his boat Great American III in a course duration of 121 days and 41 minutes. That edition of the race saw 30 boats start and only 11 finish. Rich is back and with a goal of beating his time and spreading the word with his educational programme with a reach that is truly global for further information take a look here: Rich Wilson
He is also with a new boat, that is a boat that is new to him, Great American IV. It is the former Temenos raced by Swiss sailor Dominic Wavre. Rich is getting organised with his boat and learning to sail this more powerful beast so he can tame it and make sure he completes his personal Everest this winter.
New sails have arrived and so I stepped on board with Rich for three days to head offshore and get him back into the swing of things when sailing alone. We faced being becalmed and good fresh building breeze. We saw rain and endured thunder and lightning that was very, very, frightening. We also enjoyed bright skies and long days with short nights and accomplished some good miles. We tacked and gybed and changed sails and checked all the systems on board. The jobs list we returned home with was short, showing the boat is in a good place with just five months to go.