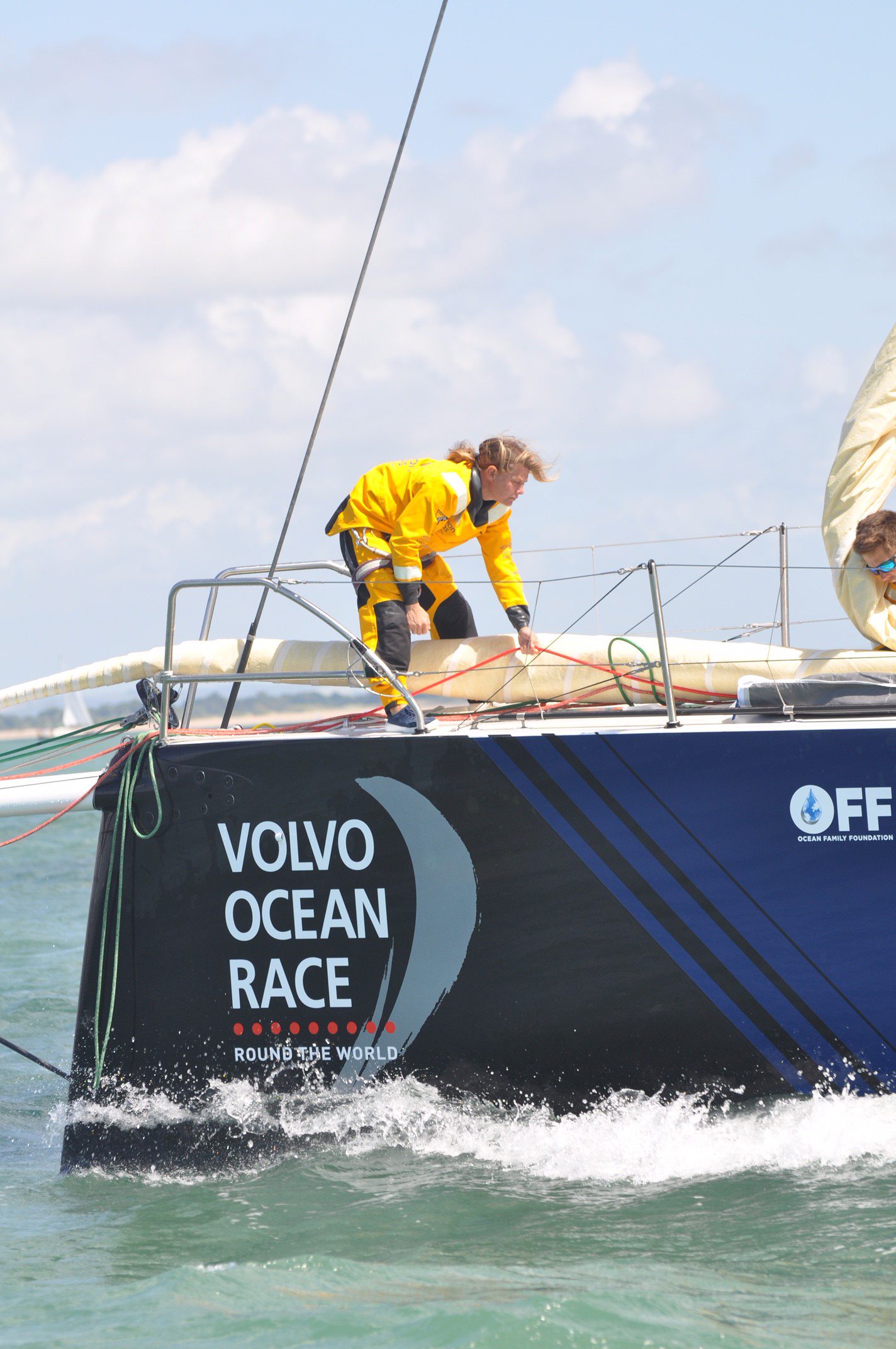 You might be mistaken in thinking I have fallen off a cliff this year but the reality is that my radio silence has been due to a very exciting new project that has been all consuming these last few months. It is project that is going to see me sail around the world for the sixth time and I am delighted to have been given the opportunity to lead 'Turn the Tide on Plastic' – a mixed, youth focussed team in the next Volvo Ocean Race 2017-18.
The campaign will be dedicated to raising awareness around the issue of ocean health and has a strong sustainability message. My return to the Volvo Ocean Race as skipper of a youth orientated international mixed team is going to be challenging and the last few weeks have been focussed on trials to knit together the best possible crew for the upcoming race.
The campaign is backed by the Mirpuri Foundation and Ocean Family Foundation, both of whom are dedicated to ocean health, and our aim is to amplify the United Nations Environment's 'Clean Seas: Turn the Tide on Plastic' campaign throughout the eight months of the race. As a team we will be racing 45,000 nautical miles around the world, taking in 12 host cities on six continents, so will have plenty of opportunities to spread the word about plastic pollution and what we can all do to reduce it. We need to act fast though as marine pollution is growing rapidly and reaching crisis point. Sailing for a cause I am passionate about as well as helping new talent emerge feels like a culmination of my career to date and I am really excited to see what we can achieve both on and off the water.
Today I have announced my first crew member, Liz Wardley. We raced together on the previous edition of the race as part of Team SCA and she will be joining the team as Boat Captain. Liz knows the Volvo Ocean 65 inside out, having spent more time around these boats than any other sailor in the world, and that experience will be invaluable to us.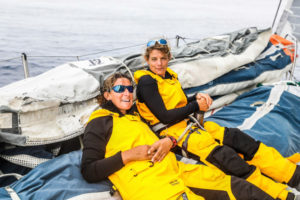 Credit: Jen Edney/Volvo Ocean Race
Ahead of Leg Zero, we are based in Gosport which means I get to sleep in my own bed for a few nights – a rare treat! However, the sleeps will be short as I have a fully booked Cowes Week ahead of me before we start the Fastnet Race to Plymouth on Sunday. The Leg Zero racing continues from Plymouth to St Malo and then on to Lisbon. By the end of the month trials will be complete and I hope to be announcing the full crew. Exciting times ahead!
Main image credit: Nick Bishop