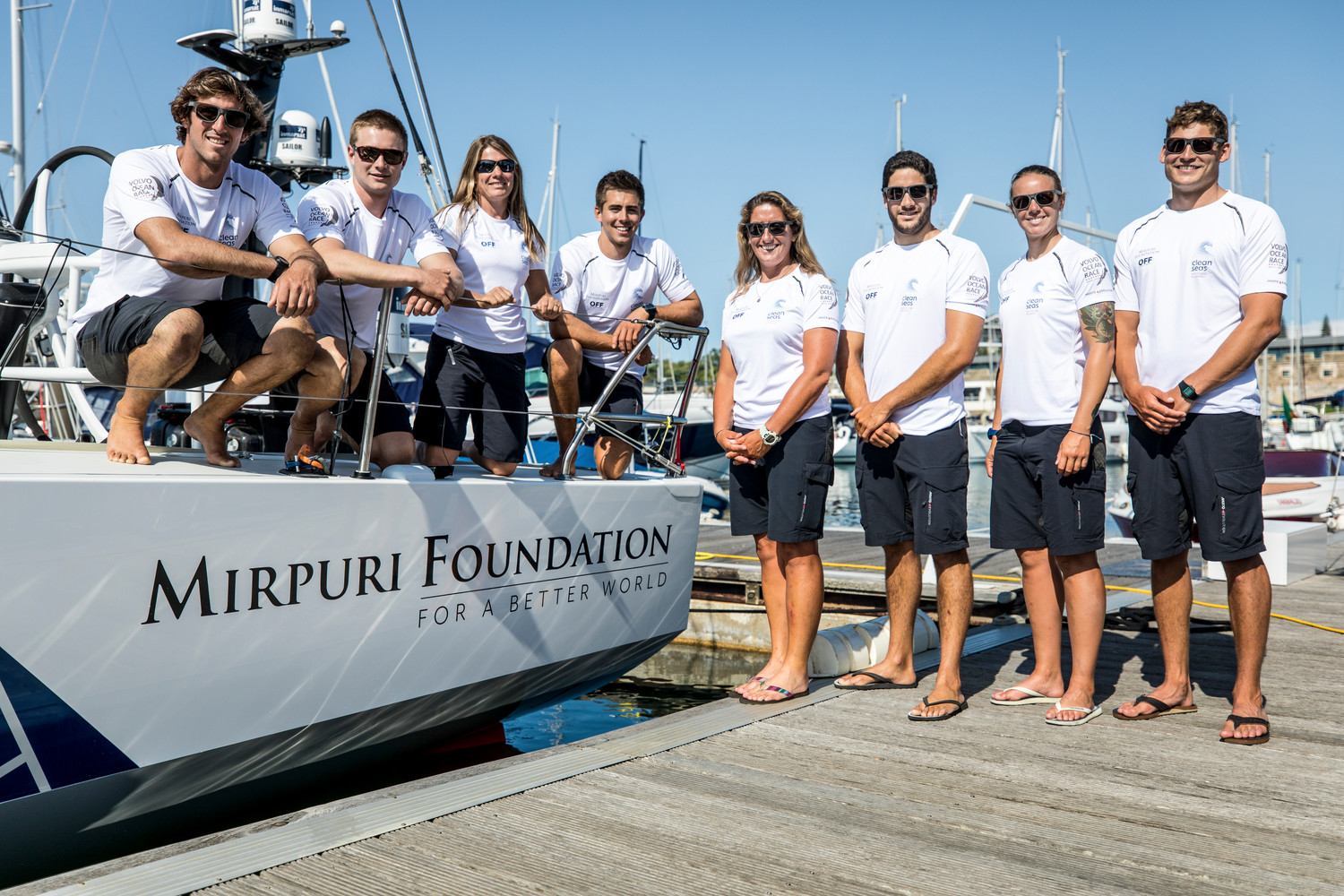 So, my self imposed deadline of the end of August has arrived! Knowing that time is not our friend, getting a crew chosen for team Turn the Tide on Plastic has been paramount and has certainly been my focus since our announcement to take part in the Volvo Ocean Race back in June. The question is, after numerous trials, competing in Leg Zero and an awful lot of late night deliberations – have I met my deadline? Well, I am definitely getting there.
With our goal of building a 50/50 mixed youth crew at the forefront of our minds, we announced last week that Italian Olympic sailor Francesca Clapcich and offshore sailor Lucas Chapman would join the squad. At 29 and 25 respectively, they have been training with me since late June and have shown themselves to have the type of skills and attitude that I believe are key attributes to competing in this race. Both of them are of Italian descent and Francesca will be the first female Italian sailor in the Volvo Ocean Race since 1989-90. Her sailing experience has been gained in the Olympics so she is swapping small boat inshore racing for big boat offshore racing – a very different sailing challenge for her.
Lucas, who has dual Italian and Australian citizenship, has been in offshore sailing from a young age and although, like Francesca, he is new to racing these boats he does have a lot of experience sailing them having gained this on delivery trips and corporate sailing events. The boat knowledge he has accumulated will stand him in good stead alongside his mechanical engineering background. He's shown himself to be a confident guy in all conditions and keen to learn.
Today we revealed four more crew members who hail from the UK and Portugal. We have America's Cup sailor Bleddyn Mon of Wales, fellow Briton Henry Bomby and our boys from Portugal – Bernardo Freitas and Frederico Pinheiro de Melo.
Bleddyn was one of the America's Cup Land Rover BAR team and his talents are in trimming and engineering. With a strong analytical brain he's also going to be a great data checker. Henry is a Figaro sailor and has clocked up a great deal of offshore miles. He takes the fast speeds in his stride and can apply himself to a number of roles onboard, so will be a great asset.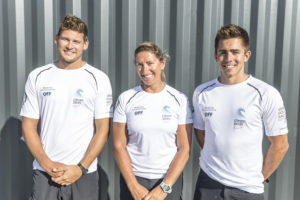 Having Mirpuri Foundation as our partner, it was important for us to have a Portuguese presence. The reality is that there are not a huge amount of offshore experienced sailors from that neck of the woods but what Bernardo and Frederico do bring to the team are great skills and physical strength.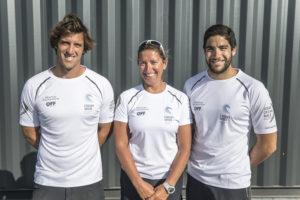 There is so much talent out there amongst young sailors that it is no surprise to me that we already have six under 30's selected for the crew. Liz and I are feeling our age a little as we train alongside all this youthful talent but watching them develop and grow as sailors is brilliant and I am excited to see what we can mould this team into. These young sailors are being fast tracked to compete in one of the most competitive sailing events in the world and I have no doubt that they will rise to the challenge.
Main image credit: Ugo Fonolla/VolvoOceanRace