Heading in the right direction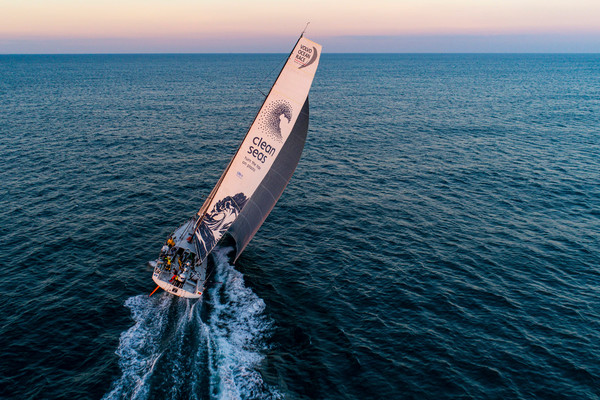 With just over two weeks before the start of the Volvo Ocean Race, I am delighted to announce that not one but two navigators have joined the Turn the Tide on Plastic team. Nico Lunven and Brian Thompson are the final additions to our line up and I'm confident they will greatly strengthen our team.
Nico will be onboard from the start in Alicante until we reach Melbourne when Brian Thompson will hop on for the Melbourne to Hong Kong leg. They will both be onboard between Hong Kong and Auckland with the remaining legs being shared with one onboard whilst the other takes up a shore support role.
Brian and I have sailed together many times in the past and, despite that, I've persuaded him to race with me again! As one of the fastest people on the water, Brian has broken more speed records than anyone else in sailing. His calm demeanour and knowledge will generate confidence onboard and will be of great benefit to the less experienced members of the crew.
Nico is a French Figaro champion and an accomplished short-handed sailor. He also brings a wealth of experience and his adaptability and tenacity will make him a key member of the team.
I am delighted with my final sailing squad. Turn the Tide on Plastic have all the motivation, qualities and skills needed to be competitive while upholding our strong diversity message. We are fired up and ready to take on the prologue race from Lisbon to Alicante next week.
The Volvo Ocean Race begins from Alicante, Spain on 22 October and will visit a further 11 Host Cities around the world – stopping at Lisbon, Cape Town, Melbourne, Hong Kong, Guangzhou, Auckland, Itajaí, Newport, Cardiff and Gothenburg – before a big finish in The Hague in summer 2018.
Keep up to date with news by following me on Twitter and Instagram
Main image credit: Jeremie Lecaudey/VolvoOcean Race