From Cape Town to Christmas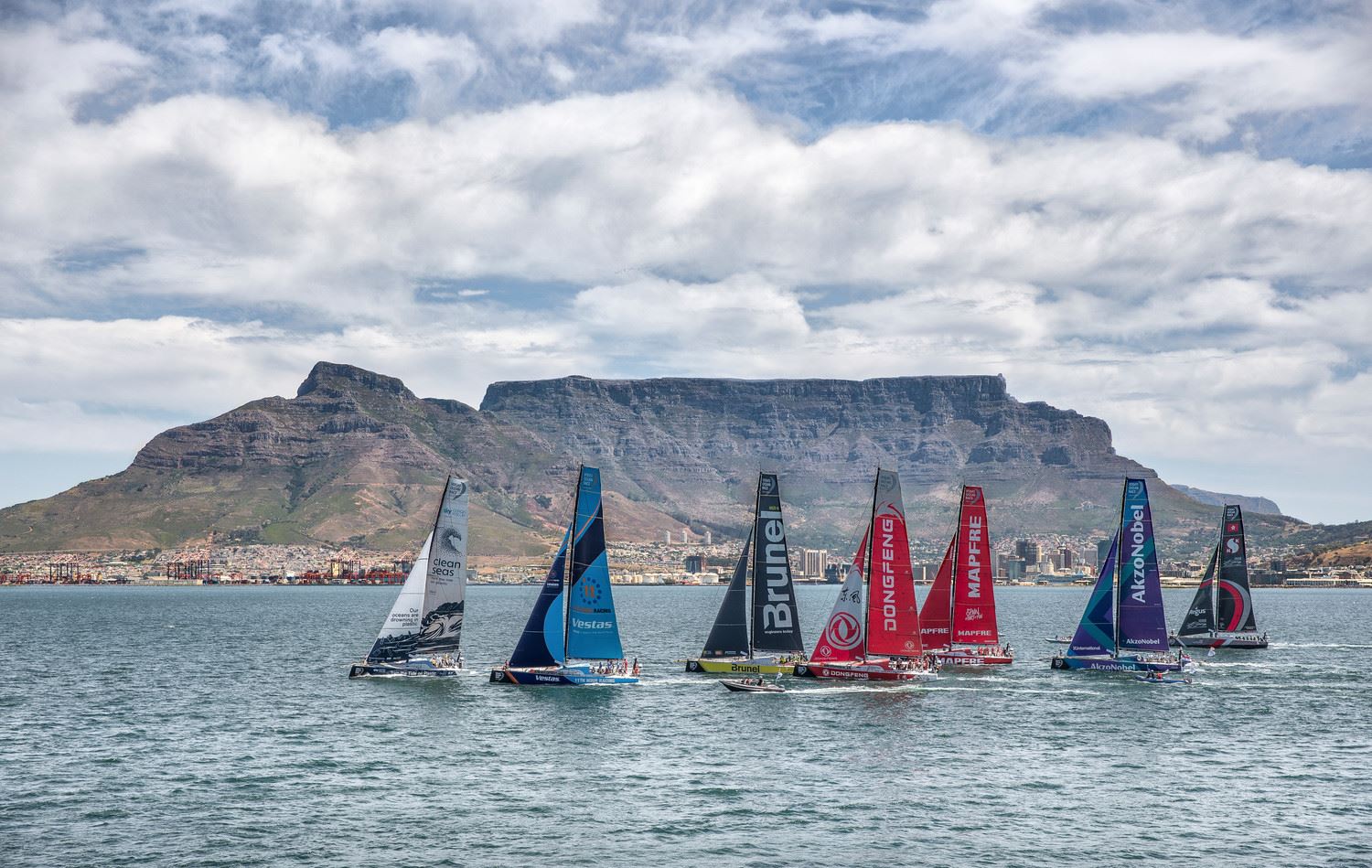 Our stopover in Cape Town has been most excellent. Fabulous food, great weather and some much needed R & R for me and the crew ahead of the next leg. However, the lure of so many cool activities has not seen us lounging around too much. As well as swimming with sharks and checking out the native animals, we trekked up Table Mountain and Lions Head to take in the amazing views. When we had run out of steam to be active ourselves we witnessed some impressive feats – kite surf champions sending it, ultra runners breaking records (100km in 9hrs 51 minutes with an unbelievable elevation or several) and of course we did make sure we sampled a little of the local wine as well. Rude not to. Liz celebrated being another year older this week and, being that it was an onshore birthday, we were able to present her with a birthday cake instead of freeze dried food, all thanks to Annalise and her baking skills.
While the crew had been enjoying some down time, it was the complete opposite for the shore team who worked tirelessly on the boat while it was out of the water for a week. All systems were serviced and checked and we are now good to go for another 7000 miles in the Southern Ocean.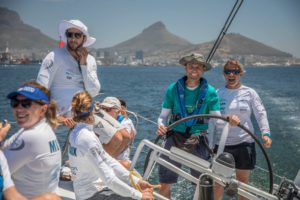 This week it has been back to work with a mixture of racing, training and corporate sailing with a smattering of speaking and entertaining thrown in. We had some great corporate sailing on the ProAm races and the in port race in Table Bay yesterday really tested our seamanship skills. Off the water, I presented at the Volvo Penta Leadership conference and also spoke at the second Ocean Summit, urging people and corporations to take the UN Environment Pledge.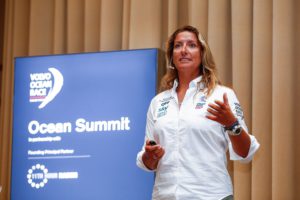 Tomorrow is departure day for Leg 3 and the forecast is super windy right from the gun so safety and managing the boat and crew will be paramount. We head south in strong upwind conditions before it gets cold and we start the downwind sailing along the ice exclusion zone eastwards across the Southern Indian Ocean to Australia. The finish for this leg is in Melbourne which lies across a 30 mile bay with strong tides. This final stretch could be the most testing part of the leg!
As well as racing each other, we are also racing the calendar as a fast trip may mean we could be eating Christmas dinner ashore. In reality we think it is more likely to be cold turkey sandwiches on Boxing Day as ETA's are for the 26th December. We are looking ahead to a cold, wet, windy, scary and exciting leg. The Southern Ocean is some of the best sailing you can do, but safety is paramount. Leg 3 is worth double points so there will be a temptation to push harder but we need to be mindful that we head into a tricky and short stopover in Melbourne with limited support to fix any issues and only using supplies we are carrying on the boat. Leg 4 is another 20 day race from Melbourne to Hong Kong starting in the New Year and we cannot afford to push so hard in this shorter leg that we don't make the start of the next one. As with so much in life, it's all about getting the right balance.
Keep up to date with news by following me on Twitter and Instagram
The Volvo Ocean Race Leg 2 departs Cape Town on Sunday 10th December with stopovers at Melbourne, Hong Kong, Guangzhou, Auckland, Itajaí, Newport, Cardiff and Gothenburg before a big finish in The Hague at the end of June 2018. 
Follow the race here