Springtime sailing in the sunshine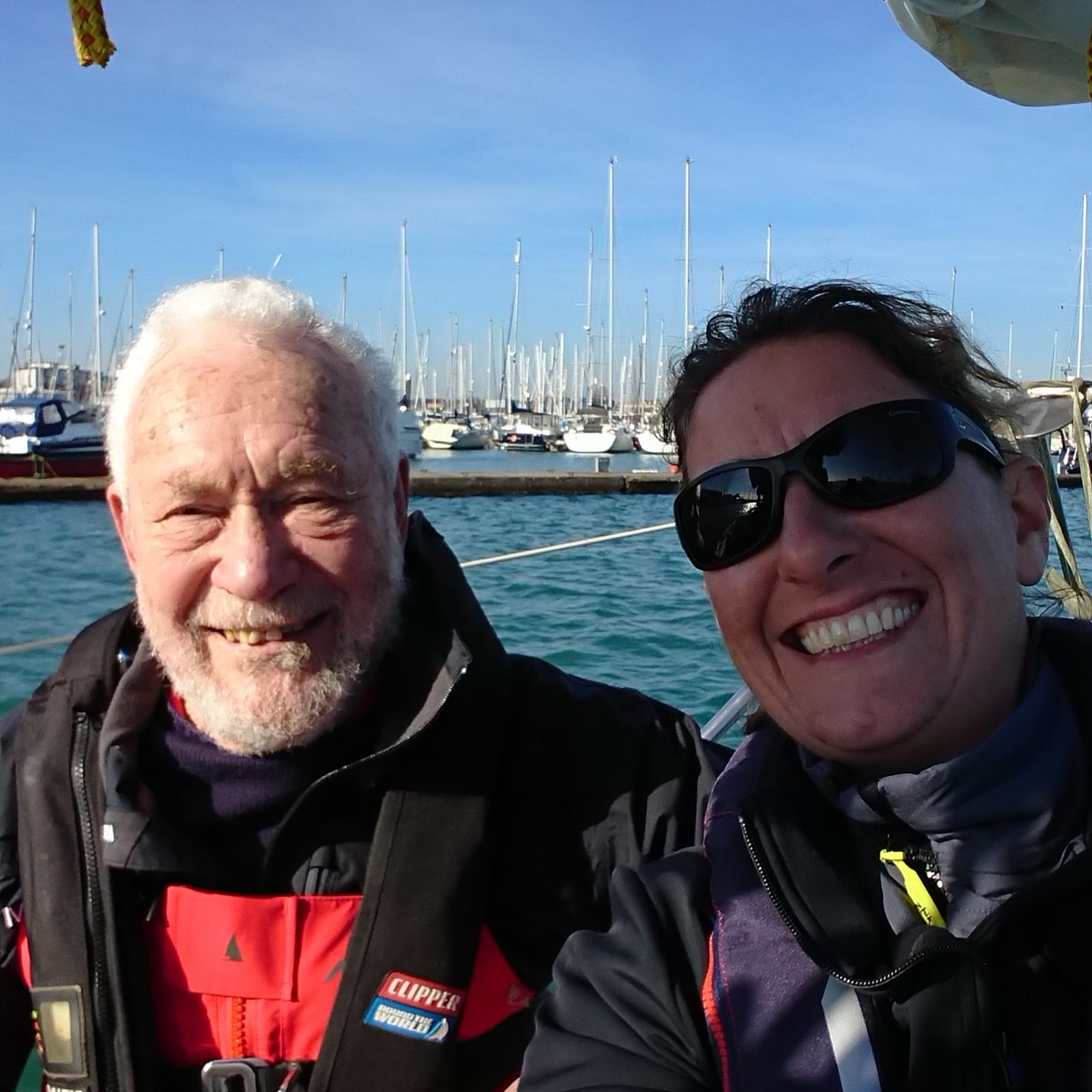 When I was first approached to interview sailing legend, Sir Robin Knox-Johnston, I was honoured and excited that we would be carrying out the interview whilst sailing his yacht Suhaili. I then became slightly less excited when I realised that we would be sailing off the south coast of England in mid February. Who knew we were going to have such ridiculously balmy conditions? Well, they do say that the sun shines on the righteous and judging by the glorious day we had, Sir Robin must have delivered on that front.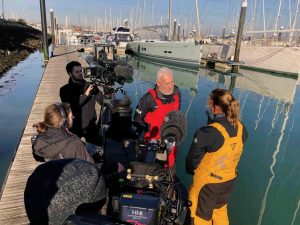 The interview was wide ranging and celebrates 50 years since Sir Robin became the first person to sail single handed nonstop round the world. As he approaches his 80th birthday, he reflected on what it takes to be a round the world sailor today, the future of offshore sailing and the health of our oceans. Despite reaching this milestone birthday, Sir Robin is not ready to hang up his foulies just yet and still loves being out on the water and sharing the sailing experience with family and friends. As he said to me, there is still much to explore and plenty of adventures to be had.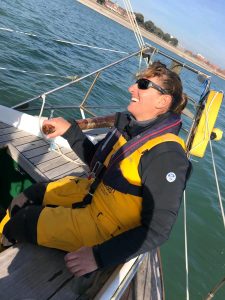 Earlier this month I was invited by UKSA to entertain their guests at dinner. Having already raised an incredible one million pounds to secure land adjacent to their existing site and renew some of their fleet of boats, the fundraising mission continues. The plan is to develop their operations base improving the accommodation to be more adaptable and increase their indoor space to continue to help young people transform their lives for the better.
My next audience were a little younger but no less enthusiastic. I took a short walk to the local primary school in my village to talk to them about ocean health and the effects of single use plastics. Getting the message across to the next generation about changes that we can all make will really help spread the word and encourage better plastic habits from the get-go.
My personal training continues at a pace. In my industry you must continuously maintain high levels of fitness and strength as there is often a limited lead time ahead of a project. If you let your fitness levels drop too far, you can lack the time to get back up to speed in time for competition. I tell myself this each and every time my personal trainer adds more weight to the bar and I end up in an exhausted heap on the floor of gym at the end of the session! It doesn't seem to get any easier!
I have also been making the most of my time at home with some social activities and caught up with my friend Ben Fogle on his UK tour 'Tales from the Wilderness'. I thoroughly enjoyed the evening, listening to inspiring stories from his adventures around the world. He was funny, informative, honest and open and above all he had the whole audience, old and young hanging on his every word. If you get the opportunity to see Ben at a venue near you, I would highly recommend it.