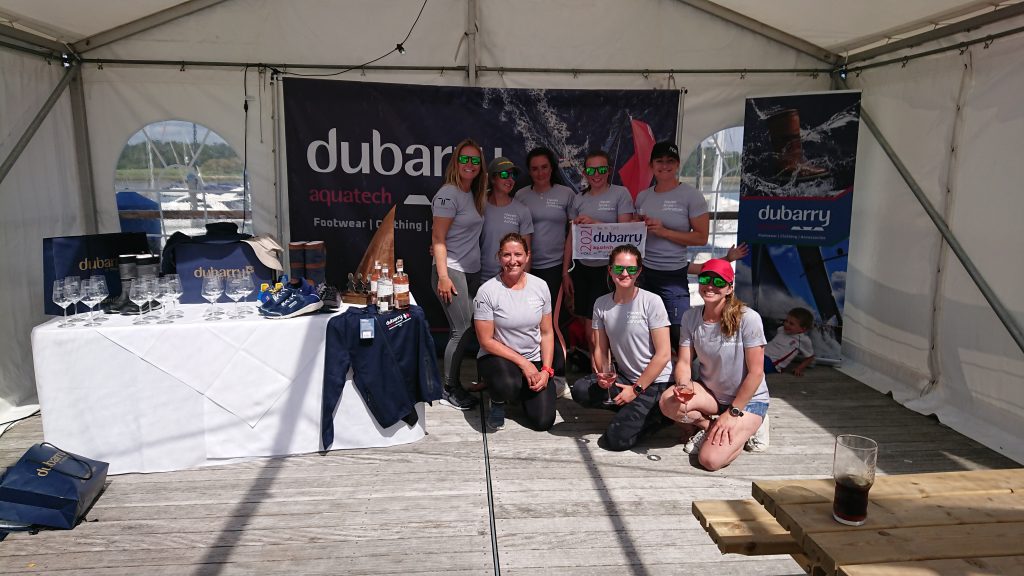 At the beginning of June, I was given the opportunity to race in the Women's Open Keelboat Championships on a Cape 31. As a new team sailing a new boat in a competitive regatta, it was going to be tough to deliver results. However, with the support of Dave Swete and the backing of one of the UK's leading boat insurance specialists, Haven Knox-Johnson, Team Haven KJ Go Greener was born.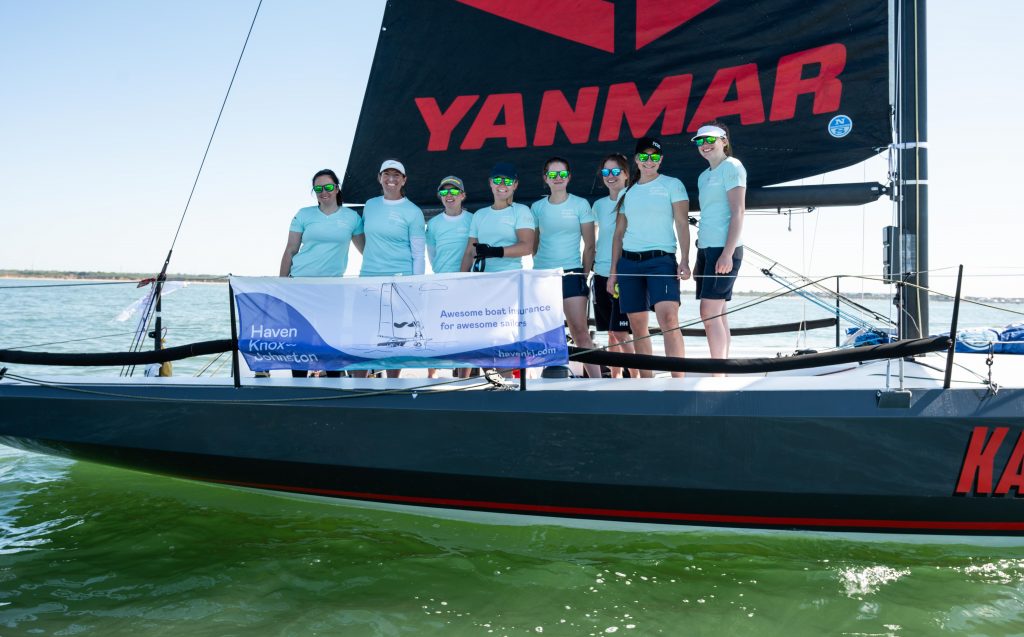 Day 1 of racing was awesome. The boat absolutely lit up in the conditions and after hard upwind beats we enjoyed blasts downwind. We were over the line early for the first start and then scored two 1st places in the racing on Saturday. Day 2 proved to be a tougher day for our performance Cape 31 yacht. Lighter winds meant we never really got going downwind and the other boats were much closer to us on the finish line. We may have won the races on the water but the handicap on two slightly longer races didn't work to our advantage. Clean sailing, good manoeuvres and clear communication led to a great day. We finished in 2nd place in our class, something we were all proud of. In addition, I met a new group of talented female sailors that I really enjoyed sailing with in a fun, well organised regatta.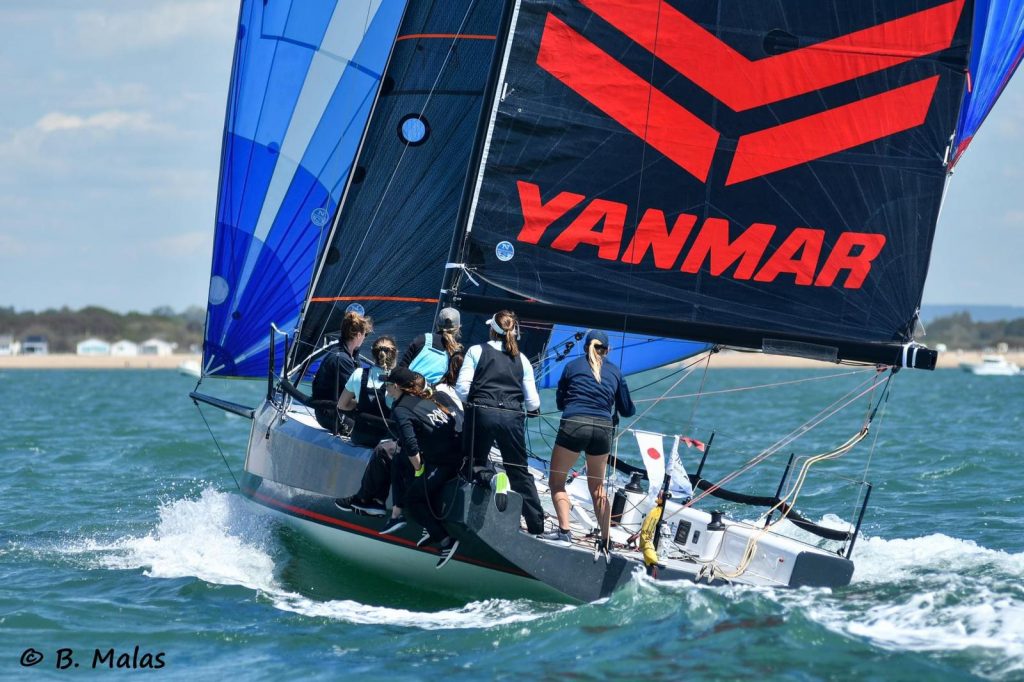 The slightly less positive news released mid-June is that the International Olympic Committee have decided that the 10th sailing medal for the Paris 2024 Olympics will be achieved by having separate Men's and Women's Kiteboarding events and not a Mixed Double Handed Offshore Event, as many of us had hoped.
The recent few months in the sailing world have been shrouded in a veil of uncertainty, especially for those of us looking forward to the inclusion of the mixed double handed offshore event. I am saddened by the news and do feel that we have started a discussion that, given more time, I hope would come to fruition. Perhaps Los Angeles in 2028 will have the Mixed Offshore Event included. I feel lucky to have had two years campaigning in a competitive boat, being tested in a competitive fleet and improving my skills of trimming, driving, tactics and strategy. Having to be a good all-rounder on a boat of this size means there is nowhere to hide, and you are involved in everything. You constantly learn from mistakes and look for small gains. All these skills are transferable to other boats, but I do feel they have given my sailing a new lease of life, so I am confident there is more to come.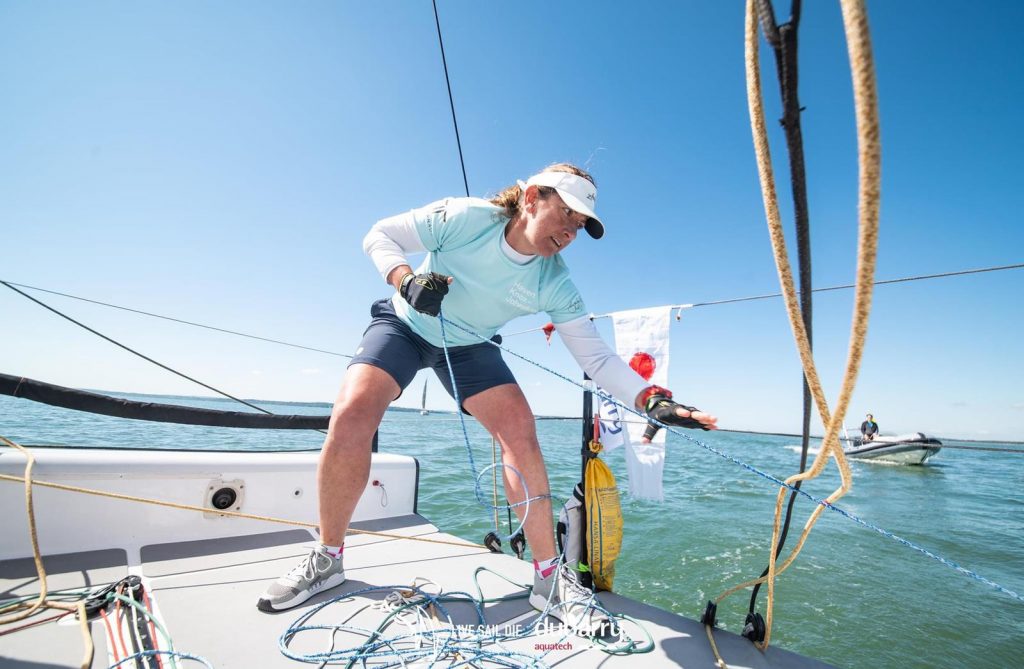 Regardless of the decision made by the IOC, my short-term plans remain unchanged. James Harayda and I are campaigning for the Rolex Fastnet Race in August and, in our build up to that event, we are participating in several RORC offshore races and a series of six events that are making up the inaugural UK Double Handed Series. We are fortunate to have so much racing taking place in our home waters, therefore unaffected by travel restrictions. The fleet has grown, and the level of racing is super competitive. Remarkably, the double handed fleet in the Rolex Fastnet Race this year is up to about 90 entrants which is surprisingly more than Class 0 and Class 1 combined. A true testament to the popularity and interest in this discipline of the sport.
In June we took part in the RORC Morgan Cup which was a tough race that took us out of the Solent to the East, round the back of the Isle of Wight and to Dartmouth. The weather conditions were interesting. We had a lovely spinnaker run out of the Solent, then a reach to Bembridge Ledge, from there we tried hard to stay out of the adverse spring tides and completed 73 tacks in 1hour 20 mins to clear St Catherine's Point and then we sailed as fast as possible to Dartmouth, moving from thick fog to clear skies and swapping between a Code 0 reaching and a jib to sail upwind as the wind shifted around. We finished in Dartmouth on Saturday afternoon about 3pm and then returned home to the Hamble. The race did not favour our Sunfast 3300 but our hard work allowed us to finish in 4th place in the double handed fleet, 3rd place in IRC Class 3, and 11th place overall. The most recent RORC Race was the De Guingand Bowl Race. This was out to the East of the Solent, with light winds during the day as we sailed to a line of latitude before we could continue with our mark rounding. The final 30 miles involved finding the marks in the dark, when we had rain and wind and lots of sail changes as we zigged and zagged upwind and downwind before we finished in the Solent just after dawn. The hard work paid off as we finished first in our class and second in the double handed fleet. To date, we have retained our position leading the overall RORC IRC3 class and the overall RORC double handed series. There are more races to go and we hope we can continue to build on the results we have had so far.
Staying on the water but in a slightly less intense environment, I enjoyed a great day sailing with the Sunsail Charity Auction winners recently. The auction raised money for the NHS and Turn to Starboard charity. It was great to get out on the water in a more relaxed setting.
Away from the water, I am delighted that Wimbledon has returned this year and can happily lose hours of my day watching the action. It reminds me to eat local and head to the farm for fresh strawberries! With some varied sailing coming up, I will back to a more intense training period and having lacked a bit of motivation over the last month, I am hoping that watching the athletes on centre court will inspire me to get back to it. An exciting month ahead with lots more action and adventure which I can't wait to tell everyone about.