Review of Leg 10 – Cardiff to Gothenburg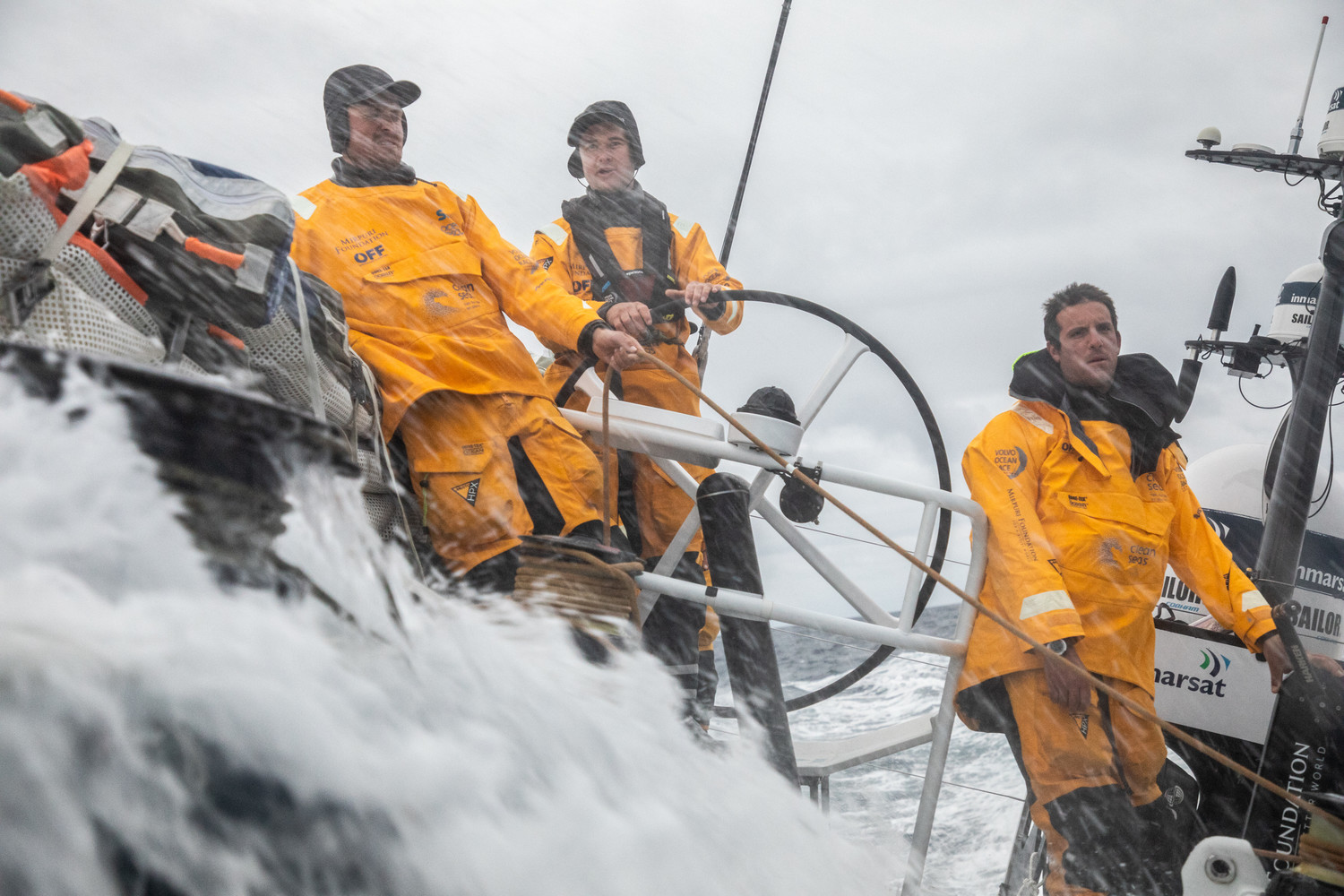 Our departure from Cardiff was frighteningly light. We had six hours of tide with us and the pressure was on to clear the Bristol Channel before it turned.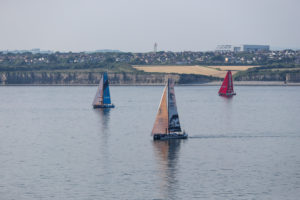 We were blocked out of the start line by Scallywag, who received a penalty for the incident, but this meant we crossed the line late. That said, we were soon back in the running and stayed close to the other boats. As we reached across the Celtic Sea to the Fastnet Rock, we picked up some breeze and were in touch with Mapfre. Once we passed the rock we encountered another light wind patch and the fleet of six boats all compacted again. We were just missing Scallywag who had been caught by a foul tide in the Bristol channel and were playing catch up.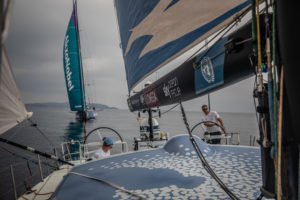 Round the south west corner of Ireland, we were upwind in light conditions and, at times, were sailing between islands and rocks. Although it was slow going, we were still in sight of the other boats and satisfied with our progress and position.
The next challenge was how to cross the high pressure ridge coming in from the Atlantic. The whole fleet headed out to the west, which felt counter intuitive as in completely the opposite direction to our destination, and we were all desperate to gybe so that we could start sailing fast to Sweden. Our navigator, Brian, pushed us out to clear the rest of the fleet – the idea being that the further west we were, the more pressure we would experience. Brian called it right and this tactic paid dividends as we sailed fast to the top of the Orkney Islands.
We rounded the top of Scotland in grey conditions. Although it was wet, murky and visibility was dreadful, we were still within sight of the other boats. On the up side, it was super windy which gave us fast sailing. At times, we had winds of up to 28 knots and flat water. Once we rounded the Orkneys, we had three knots of tide which created a wind against tide scenario. This meant that, as we came higher on the wind, it became extremely bouncy with some huge waves.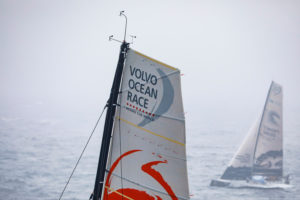 As we headed across the north sea we were hanging on to third place with grim determination. AkzoNobel challenged us and sadly we lost out to them around 300 miles from the finish. The sea state settled and the winds rose to 37 knots with an average of around 32 knots, which was fantastic. We were sending it, enjoying some competitive sailing and everyone onboard was loving it. As a fleet, we were still closely packed and within just 6 miles of each other but Scallywag hunting us down and closing fast.
As we reached the south of Norway there was a lull in the wind which enabled Dongfeng to close on us and meant we started to lose out to Akzonobel ahead. We had two different forecasts – one of strong winds and one of lifting winds and this resulted in us being late in changing to the J0. We were hedging our bets to see if the wind was going to do what was forecast and if we could hold the change of sail in the upwind range. That decision, or indecision, probably cost us the two miles that Dongfeng eventually beat us by but, as we all know, hindsight is a wonderful thing!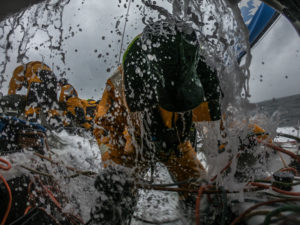 For the final stretch we had strong winds and reached from Norway to the top of Denmark. From here it was just one hour before we rounded the final mark to take us to the finish line at the start of the south channel to Gothenburg. We had Vestas closing us down at the final mark but they were six miles behind and we only had four miles to go, with a few gybes to make, before we crossed the line.
We did it! We may have lost out to AkzoNobel and Dongfeng but we kept Vestas behind us, we were fast, we sailed well and we claimed fifth place.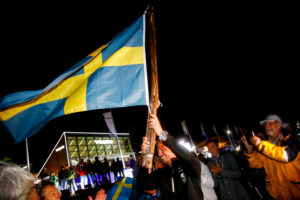 Overall, we were competitive and the crew did a fantastic job. Some things we know we can do better but we have one more leg to go and we will be going hard. We know we can race at the front and we know we can be fast. In fact, we lost the 24hr record to Scallywag by just one mile this last leg, which was very frustrating. We are just one point behind Scallywag on the overall leaderboard and we really want to finish overall ahead of them. Watch this space!