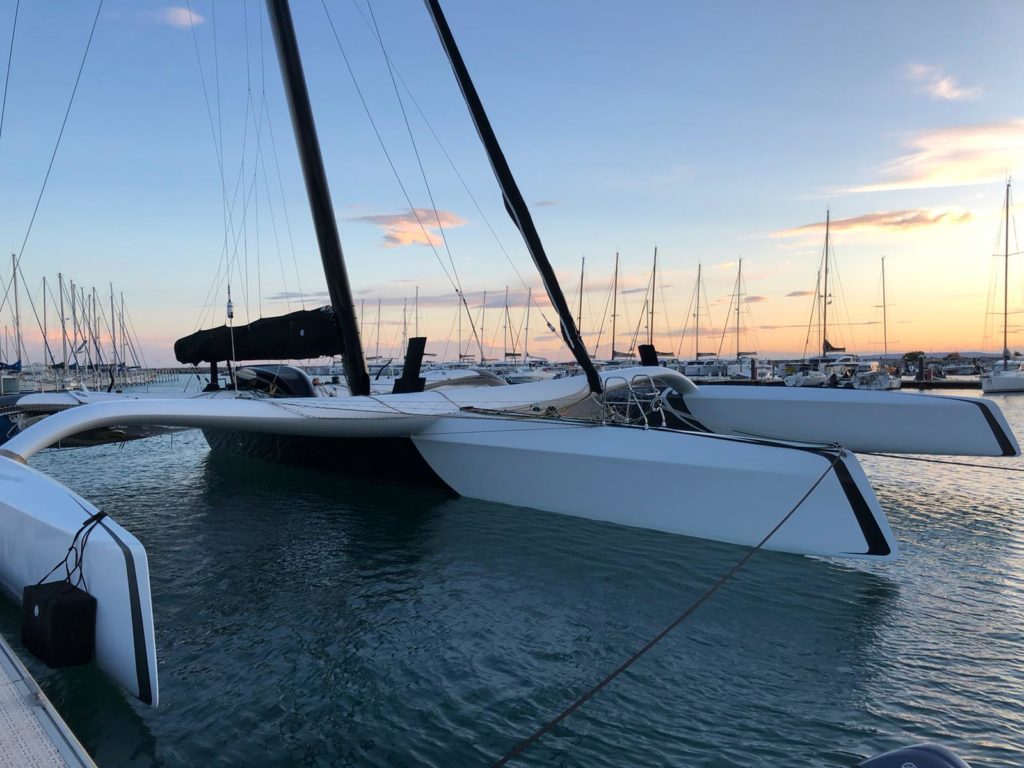 May has been a busy month and it feels that a great deal of change has taken place.
It started in San Francisco, with the Season 3 finale of Sail GP. The conditions were perfect and the competition was tight for a place in the final 3 racing to win $1million. It was a final between Australia, New Zealand and Emirates Team GBR. Despite a decent challenge on the final two legs of the race by New Zealand it was Team Australia who were triumphant, making them the winners in all three seasons of Sail GP. That is great domination by a team led by Tom Slingsby, who will go into Season 4 pretty relaxed, but with a large target on his back once again. Season 4 starts this month in Chicago, and the event welcomes a new Team Germany to the start line, taking the total to ten teams competing at this freshwater venue.
It was my turn next as, inspired by this fast sailing, I headed to La Grand Motte in the South of France to join The Famous Project on our MOD 70, 'Limosa'. We were training with coaches for the week; learning how to tame the beast! Our time together culminated in us putting into practise what we had learnt by setting a reference time for the Lion Run. Our official record time set for the 87 mile course was 04:51:04 at 17.93 knots average.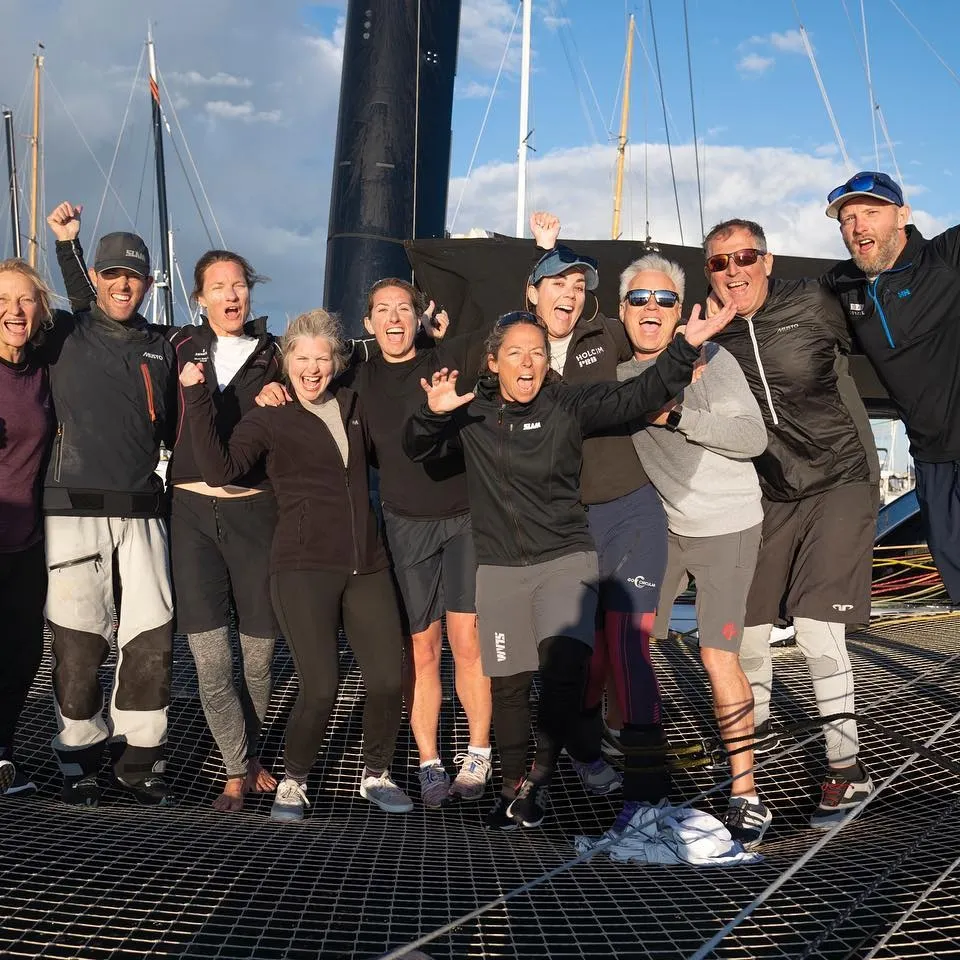 We learnt so much about the boat and what we can achieve but, in the process, I am sure we added some new grey hairs to our very patient coaches; Brian Thompson, Tom Dawson and Jonny Malbon. It was a great start to our project and I can't wait for more exciting sailing taking place this year.
My arrival back home coincided with Mental Health Awareness Week, with the focus this year being on anxiety. Although anxiety is a normal emotion in us all, it has the capacity to get out of control at times and lead to a mental health problem.
Many things can contribute to feelings of anxiety, including exam pressures, relationships, starting a new job (or losing one) and other big life events. We can also become anxious when struggling financially and not being able to meet our basic needs, such as heating our homes or buying food. As we know, these are very real issues for many in the current cost of living crisis.
I was encouraged to learn that the maritime industry is aware of the many mental health issues within its sector and know that more can be done to help facilitate change, address issues and help people spending time at sea to deal with them. As UKSA's Youth and Mental Health ambassador, I was invited to chair a round table discussion with leaders of our industry on, 'The Wellbeing and Welfare of Those Working at Sea.' Supported by the Seafarers Charity, it was a productive morning's discussion that now requires structured action to progress further.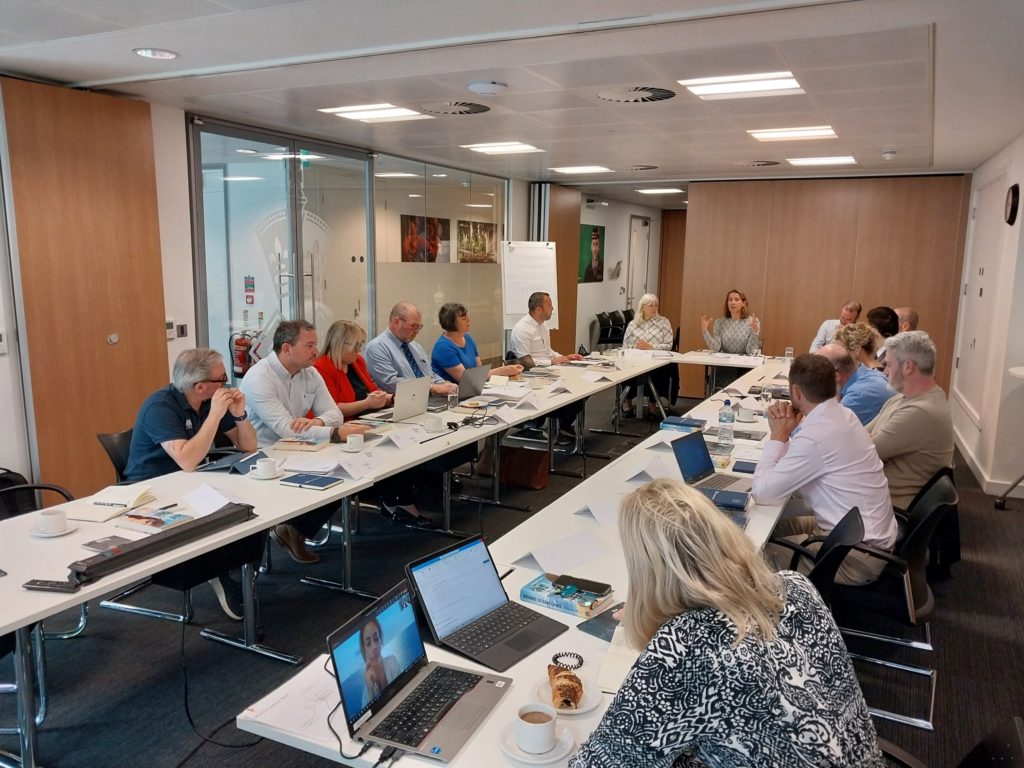 I then spent a morning with Sunsail talking about the 'Flow State of Mind,' Many of us have not felt this total immersion in something since we were children. For me, sailing is a great way of achieving a flow state. Enlivening all our senses, the feeling of the sun on our face, the wind in our hair, the power of the wind in our sails, the movement of the boat through the water and the taste of the saltwater spray on our lips. Having to concentrate and manage all that mother nature gives us to sail efficiently is a perfect activity to get back to this state of mind. So, the next time you are out on the water, see if you can find your flow.
The change in the weather has certainly made me feel that summer has arrived as we enjoy dry, warm days. May has flown by and I know June promises to be just as action packed. Stand by…