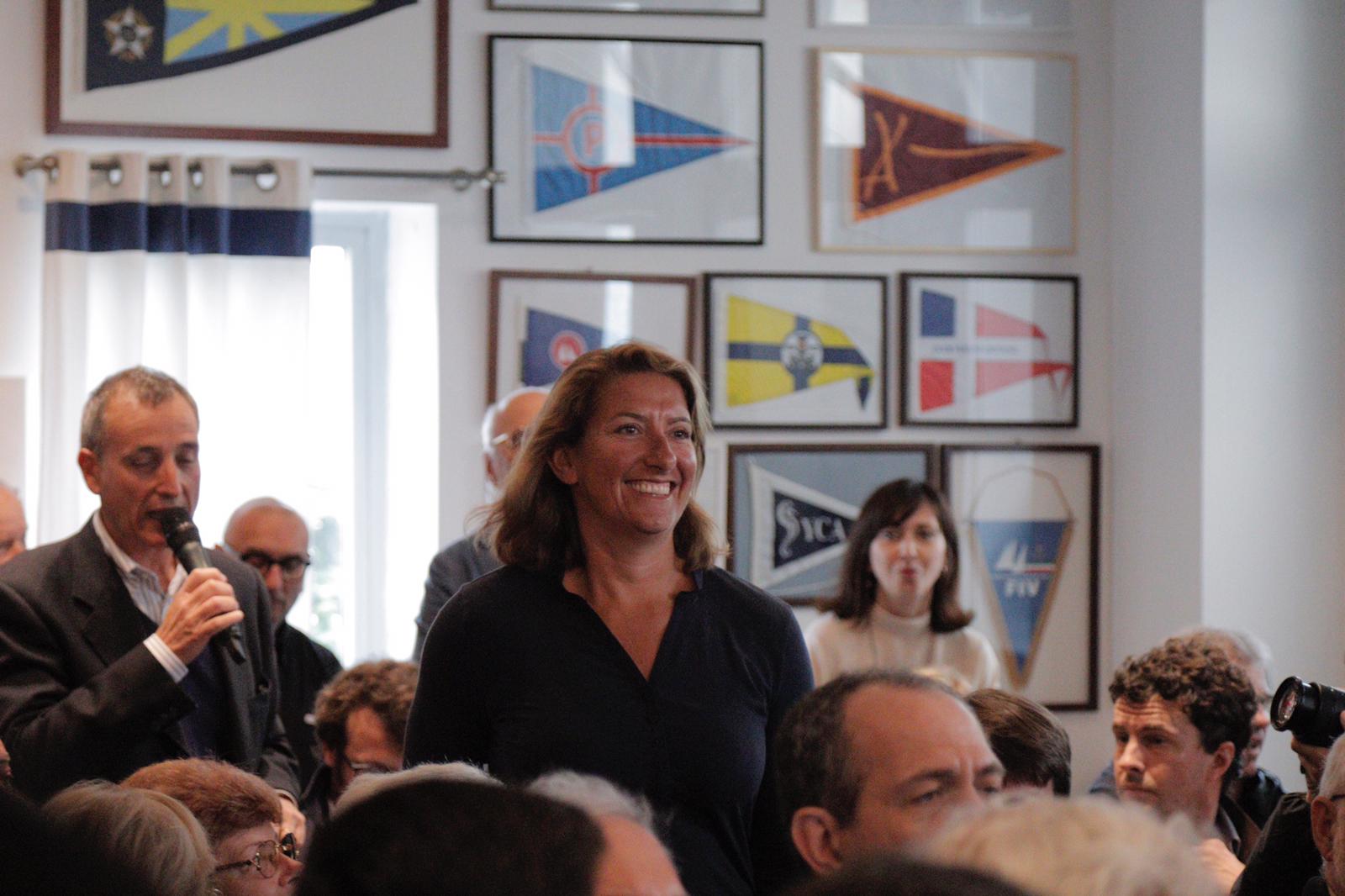 BARCOLANA 51: REGISTRATIONS KICK OFF, NORTH SAILS NEW TECHNICAL PARTNER

THE BRITISH RECORD-BREAKING YACHTSWOMAN DEE CAFFARI IS THE 2019 TESTIMONIAL

A CAP OF 2700 BOATS FOR 2019 ANNOUNCED TODAY: "WE NEED TO ABSORB THE SHARP GROWTH OF 931 MORE BOATS IN THE LAST TWO EDITIONS", SAYS CHAIRMAN GIALUZ
INCOMING: THE TOURIST EXPERIENCES WITH AMUSEMENT ARE LAUNCHED
Trieste, 21 May 2019 – Barcolana 51 presented by Generali is ready to kick off. Registrations were opened this morning, well in advance compared to past editions, to join the Regatta on 13th October 2019. A spectacular week is expected ahead of the regatta with events livening up Trieste on land and at sea right from 4th October. Along with the opening of registrations, the tourist packages for visitors – Barcolana Experiences – were also launched today on the website www.barcolana.it.
After a successful 50th edition recognised by the Guinness World Records as "the largest sailing race in the world", Barcolana adds a "+1" to its 'edition 50' aiming to create a regatta with an environmental focus, gathering all sailing lovers in Trieste, the city which becomes the international capital of sailing generating a revenue of over 70 million euros with this event, as certified by the independent study published in February.

Thanks to an exceptional testimonial, Dee Caffari – the first yachtswoman to have sailed solo and non-stop around the globe – Barcolana will continue to raise awareness on environmental sustainability. A new technical partner will also be welcomed onboard this event: the prestigious Italian clothing company North Sails will design the official polo shirt and the Barcolana collection for the Regatta editions 51 and 52. North Sails and Barcolana share the values of sustainability and internationalization. Generali will become presenting sponsor under a three-year partnership contract.

Barcolana 51 will be all about quality: after an unbelievable rise in entries in two years (from 1,765 boats in 2016 to 2,689 in 2018, i.e. 931 boats more and 5 thousand more people at sea) organizers have taken on the recommendation of the Port Authority to set a cap on entries to 2,700 boats. "We are not looking for new records – explained chairman Gialuz – and this year we have to take in the growth of the past two editions and ensure mooring space, fun and safety for all." This choice goes hand in hand with the aim of sustainability of the event at sea, after organizers had to widen the start line in 2017 to make sure all the boats would "fit".

Official presentations are about to be delivered. Barcolana's 2019 poster designed with illy will be presented in Milan and then London. What's more Barcolana and will bring a new, more ambitious edition of Barcolana Chef
involving Michellin-starred chefs and more audience.

DEE CAFFARI, EVENT TESTIMONIAL – For the first time Barcolana will have an exceptional testimonial: the recordbreaking yachtswoman Dee Caffari, the first woman to have sailed solo around the globe against the prevailing
winds and currents, and skipper of 'Turn the tide on plastic' in the Volvo Ocean Race 2017/2018. Barcolana has chosen Dee for her commitment to environmental sustainability, for her genuine passion and because she can
inspire girls to choose sailing as a sport that provides many opportunities for personal growth. "We are proud – stated Chairman Mitja Gialuz – to announce that Dee Caffari will join us for Barcolana 51. She is one of the women who has made the history of modern world sailing, raising awareness on environmental issues and taking action to safeguard our oceans. Dee has accepted to be with us at Barcolana to promote the values of our event – friendship, passion for sailing, clean oceans, and sporting spirit".
"I was fortunate to have Trieste sailor, Francesca Clapcich, – stated Dee Caffari – as part of my crew on the last Volvo Ocean Race. I had heard of this event but it was Frankie that connected me with Barcolana and I am looking forward to taking part in an event with true sporting spirit. My aim over the course of the Barcolana event will be to raise awareness and inspire the next generation. I want to raise awareness among both the sailing community and ocean lovers generally. I also want to highlight the ocean plastic pollution issue to everyone taking part in Barcolana. I know that the Barcolana made significant progress on this issue last year, but much more needs to be done to save our oceans and reducing our reliance on single use plastic in our daily life is a key step towards this goal. Inspiration is the other key word. I believe sailing has a great deal to offer female sailors and I hope that my participation in the Barcolana will allow me to share my experiences and inspire them to take up the sport."

NORTH SAILS, THE NEW TECHNICAL PARTNER – SVBG Chairman, Mitja Gialuz, was pleased to announce that North Sails will be Barcolana's new technical partner this year. "We warmly welcome onboard North Sails – Gialuz said – with whom we will work for the next two years, two great years promoting the sea". North Sails and Barcolana have signed a partnership contract until 2020 to design the collections of this year's and next year's Regatta.

Collections will be available to be purchased online on the Barcolana website or from North Sails online store and in selected stores.
Elisa Riva, Marketing Manager North Sails Apparel has stated "We are pleased of this partnership with Barcolana, which emphasizes our shared DNA made of sailing and commitment towards more sustainable oceans. With Barcolana we also share the testimonial – Dee Caffari -, who is North Sails' Ambassador. We will contribute to the event by raising awareness on plastic pollution, continuing the trend that has featured in many of our latest Seasons and promotional campaigns."

REGISTRATIONS NOW OPEN, LIMIT OF 2,700 ENTRIES FOR THIS EDITION – The press conference today officially kicked off online registrations on www.barcolana.it.

Information:
Barcolana Press Office
Wordpower srl
Francesca Capodanno – Director of Communications: +393498810482
francesca.capodanno@wordpower.srl
ufficiostampa@barcolana.it
www.barcolana.it