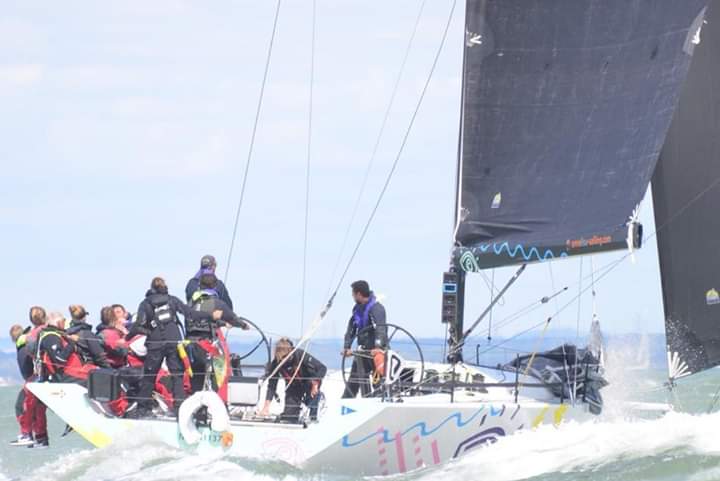 A busy summer month which saw much activity in the sailing world right on my doorstep. This not only filled my days either spectating, volunteering or actually taking part but also allowed me the opportunity to catch up with people I have not seen in a while due to the busy lives we all lead.
The month began with the Rolex Fastnet Race which I reported on earlier. This was a fast race for all competitors and the windy and unsettled conditions were set to continue for much of the month.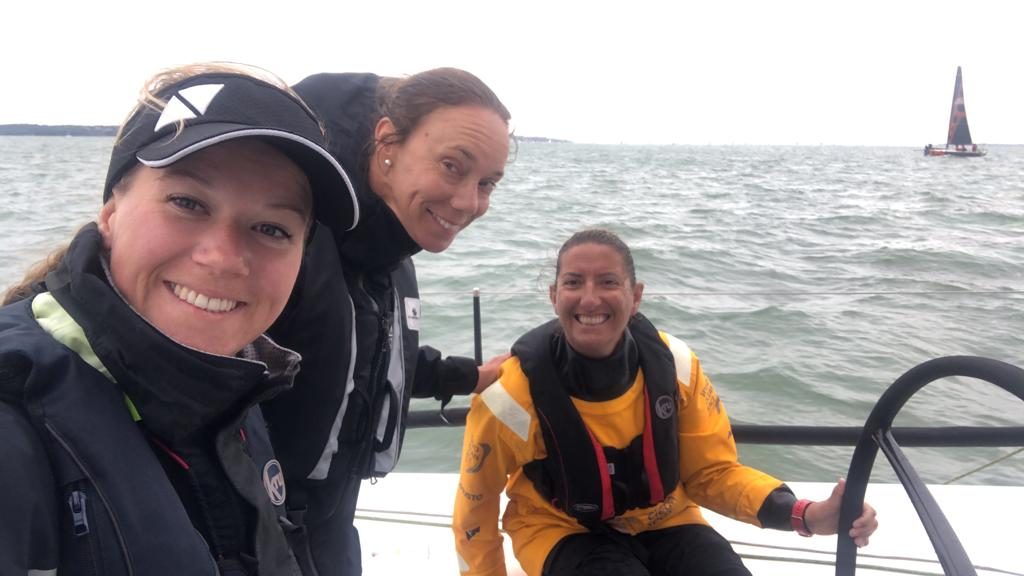 Up next I experienced our sport from a different perspective. I volunteered my time for the Sail GP event in Cowes. This is currently the pinnacle stadium sailing event that takes place at different venues across the world. The six teams from France, Australia, Japan, USA, China and GBR race flying 50-foot catamarans on foils above the water at speeds that can reach in excess of 50 knots. This was the fourth event in the series with the final competition being hosted in Marseilles next month where the winner gets to take home a cool £1million jackpot.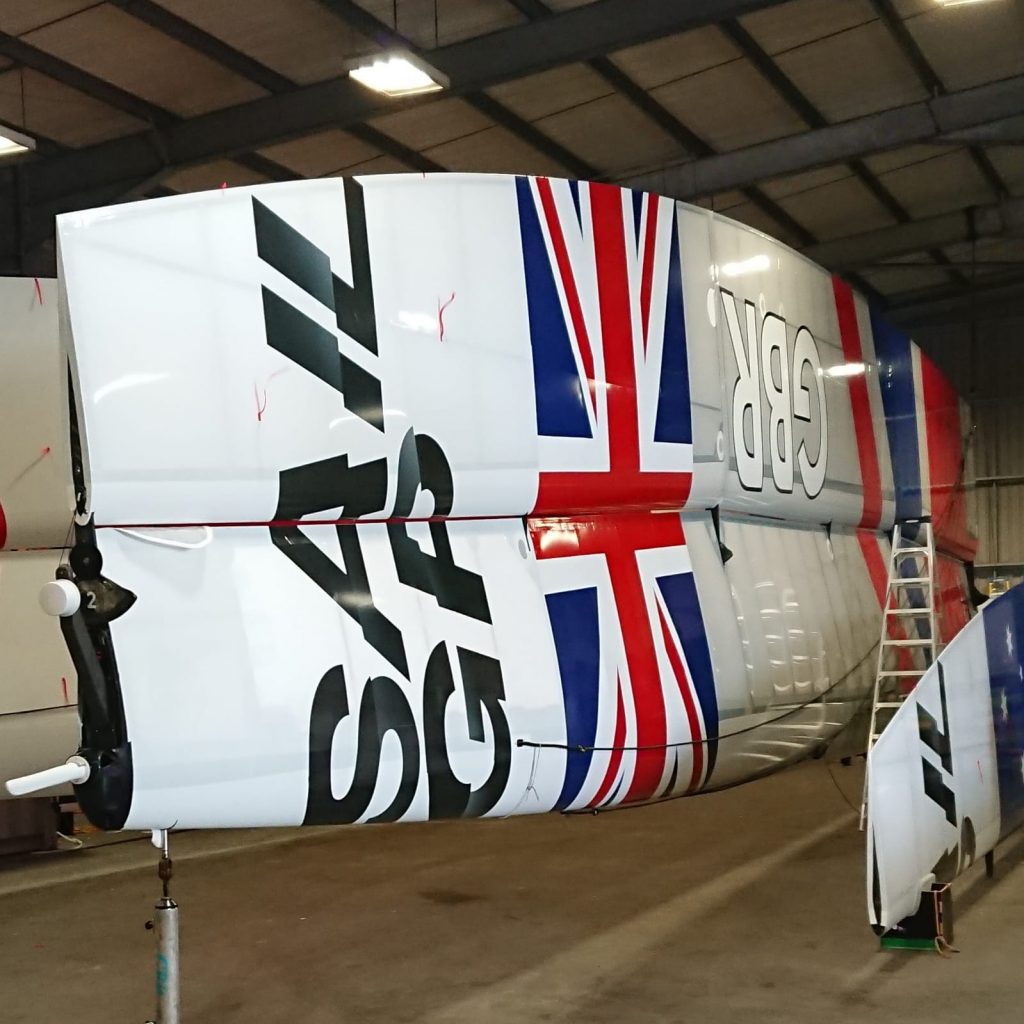 I was a volunteer marshal responsible for laying the exclusion zone to keep spectators safe as they watched the racing from the water. With strong tides and windy conditions, it was a challenging role. Practise racing took place on the Thursday but, due to adverse weather, the only day of racing was on the Sunday. The sun shone and the public were thrilled but sadly, despite winning the practise races, it was not a lucky day for Team GBR as they retired with damage. Team USA showed us how hard they were pushing the limits with a capsize but were back on their feet again ready for the next race. It was Australia that took the win and are looking like the favourites to take the prize money at the final showdown in France next month.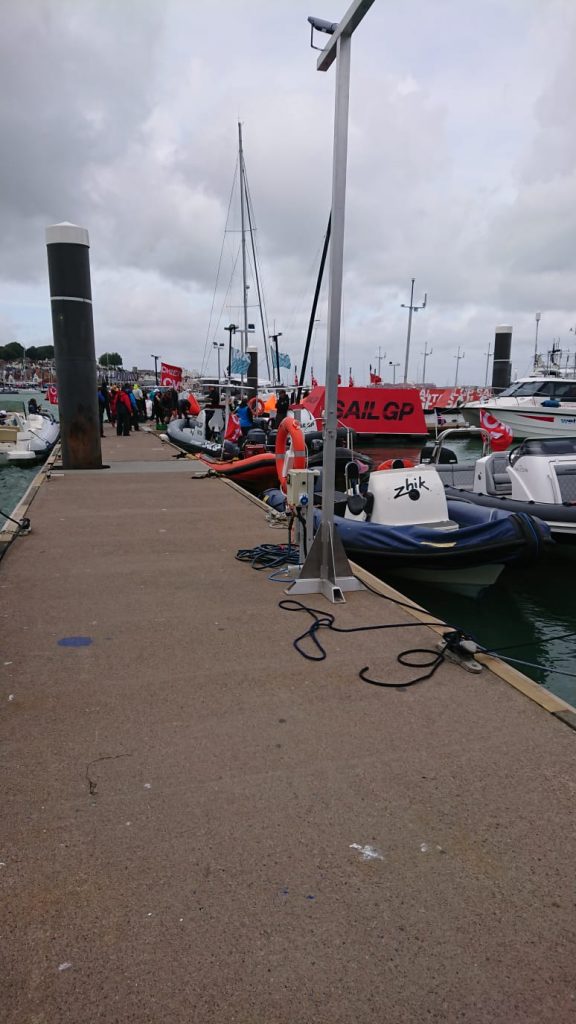 This event was the precursor to Cowes Week. Adverse weather reared its head again and an early call was made to cancel racing on the first day. However, despite it being very windy most days, scheduled racing continued through the week. Wednesday was not only windy but also extremely wet. It was my first day with the Baraka Sailing Team on their Ker 38 and to say it was a soggy day would be an understatement! We had endless rain, at times torrential, with some gusts around the clouds. Thankfully the conditions improved for Thursday and whilst the wind was very similar, the fact that it was sunny made all the difference. A short race was squeezed in on the Friday before yet more rain was forecast and it turned out to be our best performance as a team and a great way to finish the week. We certainly improved each day which is exactly what you would hope would happen to a team sailing together for the first time.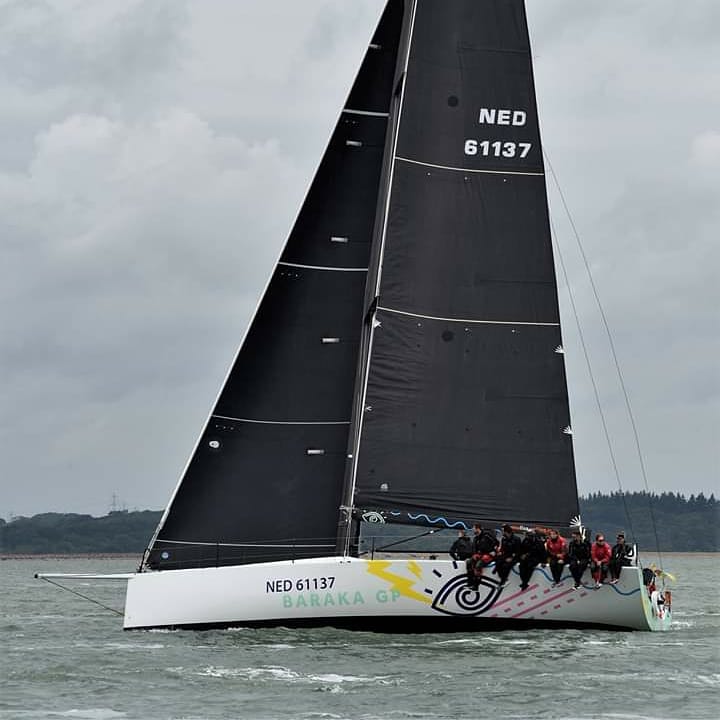 After a tough few days sailing, I enjoyed a weekend at home and finally making the best use of school summer holidays catching up with my family of teachers, before they return to school in September. The end of the month is slightly different for me, as I am making a brief return to solo sailing. It has been a long time since I sailed single-handed but I am going to give it a go in the SYZ Translémanique en Solitaire. I will be sailing solo around Lake Geneva, somewhere I have never sailed before, on a boat I have never seen before. I am not quite sure what to expect as this is a new event and experience to me but I am excited to be taking part. I cannot think of a more beautiful backdrop to go back to this discipline and even if the result is not too great, I am sure it will be a unique experience. I look forward to reporting back after the event!