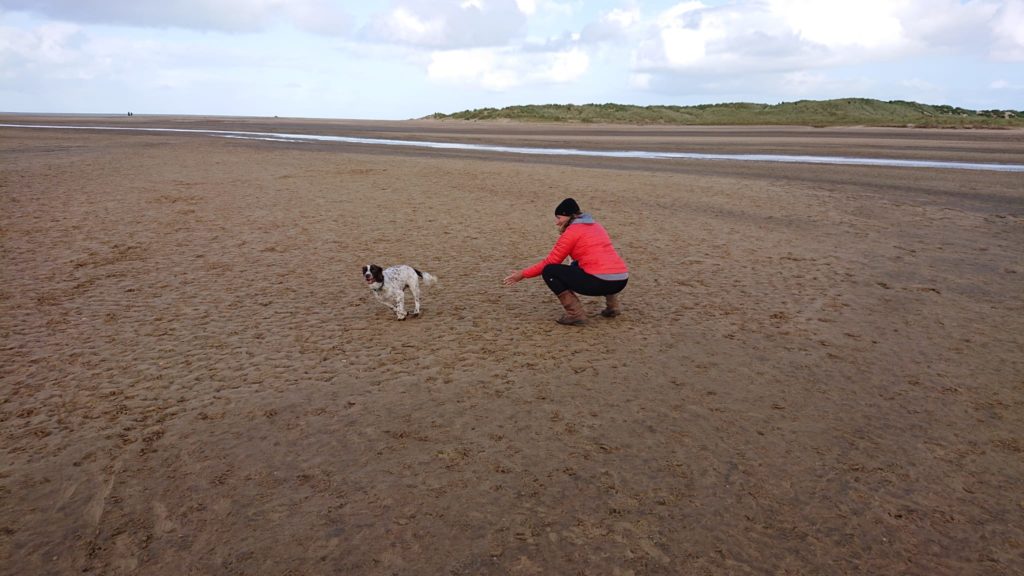 Last month flew by. I can't believe the clocks have changed and our evenings are drawing in ever more, with curtains closing and lights going on a little earlier each day. I think it is still too early to mention the 'C' word but, I will confess to already baking my first batch of mince pies. I don't think I will win any prizes on pastry week of the Great British Bake off, but I can confirm that Mum's mince pie recipe is still going strong. 
Clinging on to the summer by my fingernails, I headed to St Tropez at the start of the month for what is often the last event in the sailing calendar for those in the Mediterranean. The weather threw everything at us, from 45 knots of a mistral blowing all the way (resulting in cancelled racing), through to no wind and everything in between. Our team enjoyed a fun windy day on the water but a post- race rig check revealed an issue which prevented us from competing during the rest of the week. It was a real disappointment for us all, but I am hopeful that the team will be able to return next year.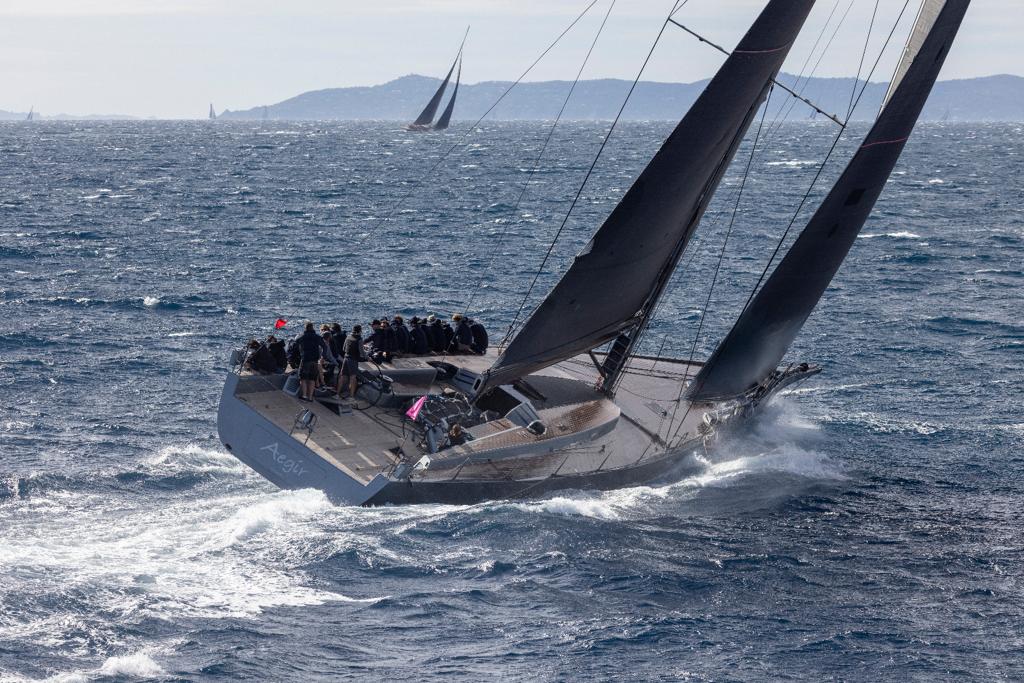 Returning home, I took to the stage to deliver a TED talk on the power of what is not said. The whole TED experience, leading up to and including the talk itself, was really valuable and it was a real treat to listen to talks delivered by my fellow presenters on the day. The TEDx Southampton event was held at the Harbour Hotel with a limited audience but is available to watch here.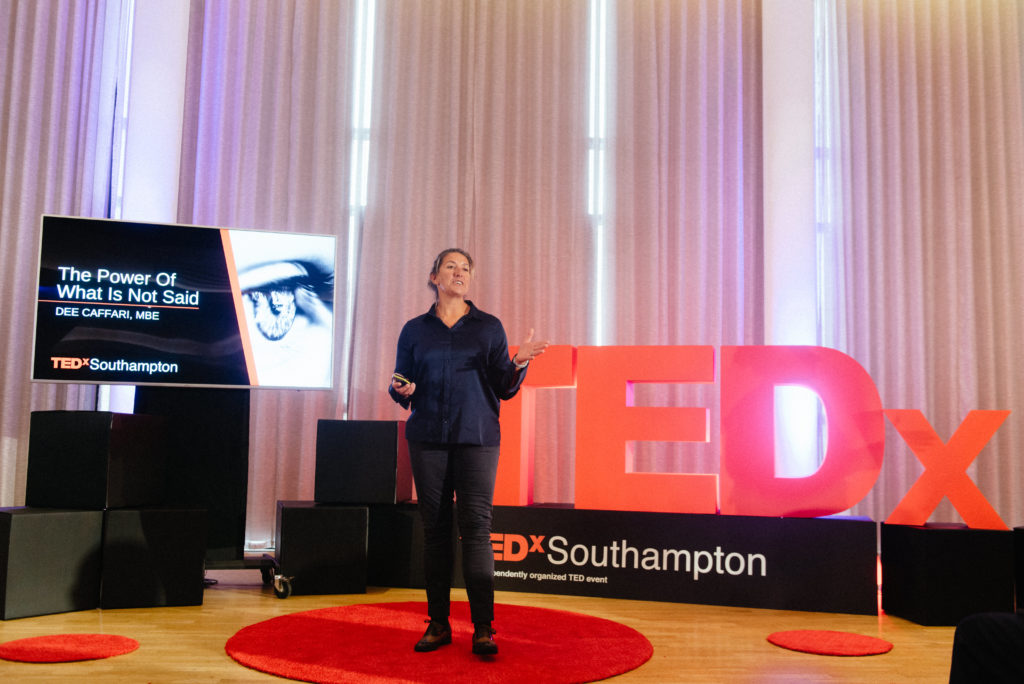 Still not wanting to let go of summer, we made the most of the last days of sunshine with a trip to Norfolk to visit family and enjoyed the endless sandy beaches in that area. We said our farewells to my youngest nephew and his fiancé who are making the permanent move to Australia. It is exciting to watch as they begin a new and exciting chapter of their life down under and we wish them all the best. The festive celebrations will certainly feel very different this year with both of my nephews now living in the southern hemisphere.
The UK Double Handed Series held their awards dinner at the RORC Clubhouse in Cowes, which was a lovely way to end the season. We celebrated the fabulous racing we have all enjoyed and the wide range of winners. James and I, as Gentoo Sailing Team, collected our first place for the RORC Double Handed Nationals and third place for the Youth Category. It was an honour to receive our awards from Shirley Robertson OBE and there were some moments of levity when she had to award herself prizes due to her co- skipper Henry Bomby being unable to attend.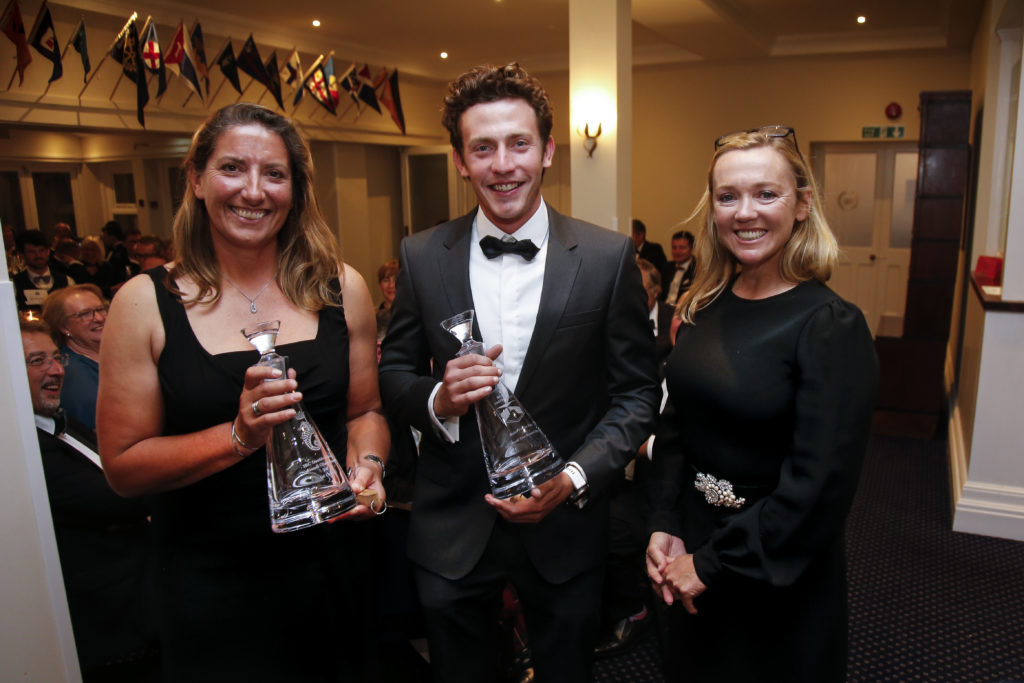 As October ended, I was delighted to support a couple of events that are close to my heart. The first was as host for the Big Sustainability Awards held by the Southern Sustainability Partnership. It is an event that supports commitment, shines a spotlight on corporate sustainability and rewards those making a difference. The twelve categories range from suppliers, trailblazers, experts, investors, innovators, thought leaders and those that are simply passionate for the cause. It was a fantastic and positive evening and I congratulate all the finalists.
The winners for each category were;
1. ENTREPRENEUR OF THE YEAR – Justin Cornelius – 918 Coffee
2. WASTE AND RESOURCE MANAGEMENT SOLUTION OF THE YEAR – Zero Waste Technologies
3. CIRCULAR ECONOMY INNOVATION OF THE YEAR – Portsmouth University
4. PRODUCT INNOVATION OF THE YEAR – Earthnest
5. ENERGY EFFICIENCY PROJECT OF THE YEAR – 918 Coffee
6. PUBLIC SECTOR SUSTAINABILITY PROJECT OF THE YEAR – Portsmouth University
7. CARBON REDUCTION PROJECT OF THE YEAR AWARD – Salix Finance
8. SUSTAINABLE SUPPLY CHAIN OF THE YEAR – Meachers Global Logistics
9. CONSULTANCY OF THE YEAR – You Tree Ltd
10. TRANSPORT/FLEET MANAGEMENT INITIATIVE OF THE YEAR – Southampton City Council
11. PROJECT OF THE YEAR IN EDUCATION – Briar Consulting Engineers nominated by Zenergi
12. CLIMATE ACTION – JOURNEY TO NET-ZERO AWARD – Steve Mason, Pearce Compaction Systems
It was exciting and rather strange getting dressed up for a black-tie event, when most of us have been in our pyjamas and slippers in front of a screen for the last 18 months. Deciding what to wear was a conundrum and purchasing a glamourous dress and wearing it for one or two occasions goes against my drive to reduce how we consume fashion. So, for this event I decided to rent my dress as an alternative to buying. Hiring is a win win as far as I am concerned. Not only do you get to wear the dress of your dreams for the evening, but you are also able to do so without incurring eye watering costs and are safe in the knowledge that you are reducing your impact on the environment. This was my first experience of dress rental, and I can recommend it. I hope that more of us begin to consider our relationship with fashion in a more sustainable way.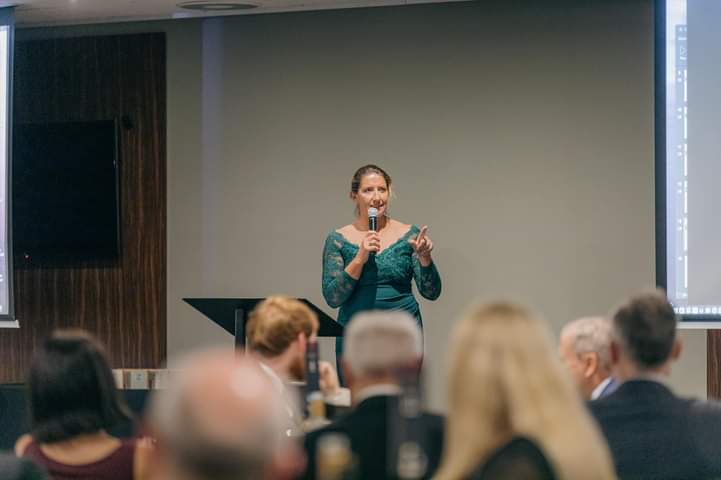 The other event I supported this month allowed me to share my experiences with an audience brought together to promote sailing as an active, healthy and accessible sport – regardless of gender, age, capacity, wealth, nationality, social status and previous experience. The #SheSails campaign is part of the wider #ErasmusPlusSports project. The 'She Sails – Empowering Women to Sail' campaign is supported by a number of partners , including the Malta Sailing Federation, Seawoman (Portugal), Second Star Sailing and Circolo Velico Ventoforte (Italy). You can find out more here.
The campaign, which should be implemented next year, will promote women's involvement in sailing as an active lifestyle and amateur sport activity in project partner countries. It will bring together sailing organisations and up to 30 new sailors from 5 countries who will promote women's equal involvement in sailing and provide opportunities to take open sailing sessions in each project country.
Combining my passion for the environment and sailing always makes me happy and so I ended this month with a big smile on my face.