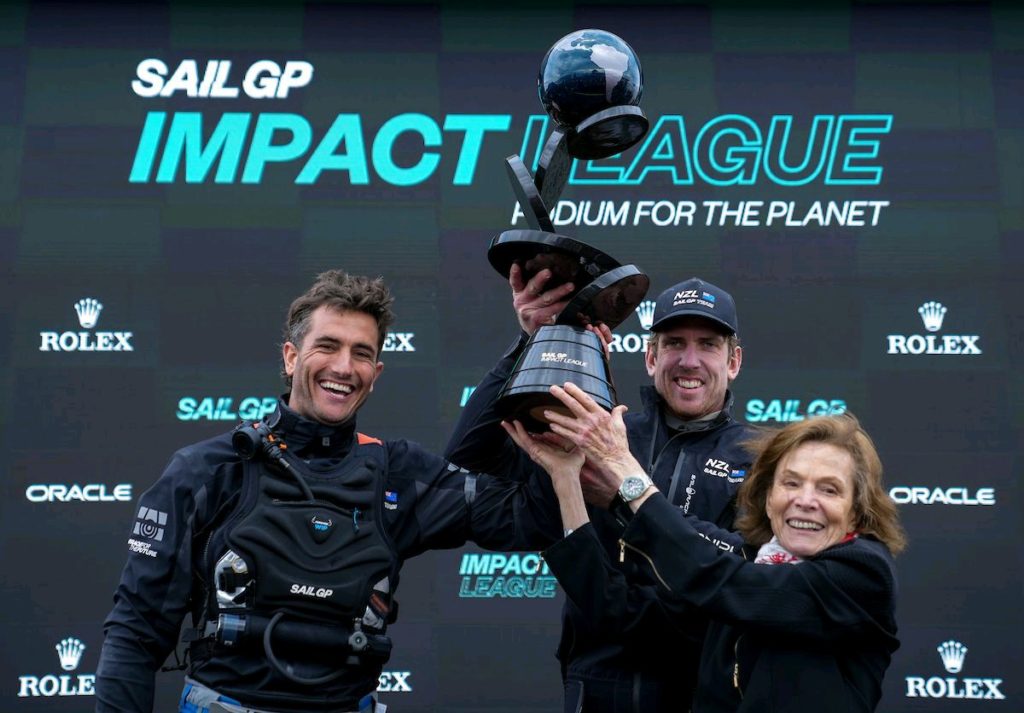 The month started with International Women's Day and this year it was themed around #BreakTheBias and focussed on imagining a gender equal world. A world free of bias, stereotypes, and discrimination. A world that is diverse, equitable, and inclusive and where difference is valued and celebrated. These are worthy goals, but we know there is much work to be done to reach them both at home and throughout the world. My aim is to amplify the International Women's Day message in all my activities, and I hope I have gone some way to achieve that during March.
UKSA announced me as their ambassador for Youth and Mental Health and I was delighted to expand on my long relationship with them to take this role. It was over twenty years ago now that I changed careers from being a teacher to becoming a professional sailor and my initial training was with UKSA. I am really pleased that they are addressing the growing concern for young people's mental health and wellbeing and taking action to become part of the solution.
The last two years have been challenging for many but particularly for young people who have had their resilience tested. By supporting UKSA as their Youth and Mental Health Ambassador, I hope that I can help young people to increase their confidence through the learning of new skills that are transferable to everyday life.
March also saw the inaugural weekend of the Gentoo Sailing Team Youth Program, of which I am a Trustee. The initiative was set up to support and inspire the next generation of sailors. It brought together a mix of 20 sailors, aged between 16-23, who come from varied backgrounds. Training and competing in various RORC and JOG offshore races on brand-new Sun Fast 3300's, the youth sailors will receive on and off-the-water coaching, offshore racing experience, mentoring, technical workshops, internship opportunities, and 1-2-1 support to help them achieve their unique ambitions within the sport.​
I was impressed by the diversity and range of interests this group of young people had within our sport. Although some saw their future as professional sailors, many aspired to secure roles within shore teams, team management, sustainability in sailing and other more specialist skills within our industry.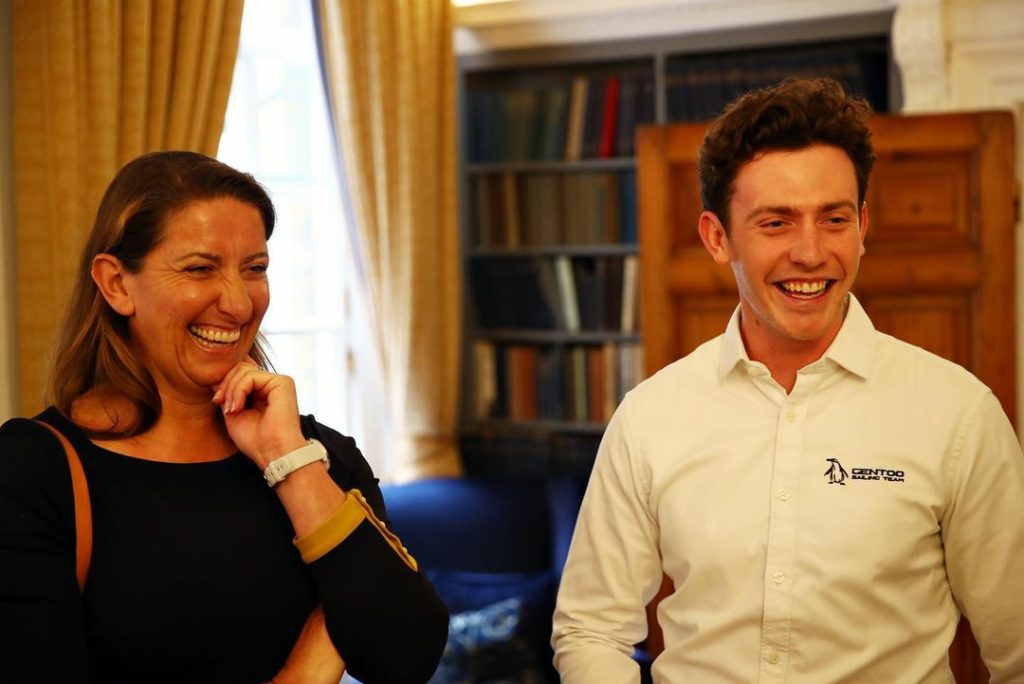 As an example of what can be achieved if you have the vision and determination, James Harayda, my co-skipper last season, announced his plan to be on the start line for the 2024 Vendee Globe. I will be supporting him on his journey which I know from personal experience will be a steep learning curve. It was a pleasure to sail with him last season and I have no doubt that he has the tenacity and resilience to take on the Everest of sailing.
More recently, I travelled across the pond to San Francisco for what was the biggest event in the sailing calendar; the grand final of Season 2 of Sail GP. I was fortunate to be on the water with a front row seat for all the action and to witness the million-dollar cash prize for the final race with winner takes all. The honours went to Team Australia, with CEO and Driver Tom Slingsby, Wing Trimmer Karl Langford, Flight Controller Jason Waterhouse, Grinders Sam Newton, Kinley Fowler, Nick Hutton and, for the first time, the team included female athlete, Nina Curtis. Sail GP are finally addressing their lack of diversity with all teams now having a female athlete fulfilling the role of strategist. Their role is looking at the shifts, the competitors and calling the crosses and it's a great step on a long journey to creating change at the top level of our sport. The Sail GP women's pathway programme is beginning to change the narrative, which is much needed if it is to keep up with other high profile sailing events. The 37th America's Cup, which has just been announced to take place in Barcelona in 2024, will have female teams competing on AC40's. Exciting times ahead as changes start to take effect.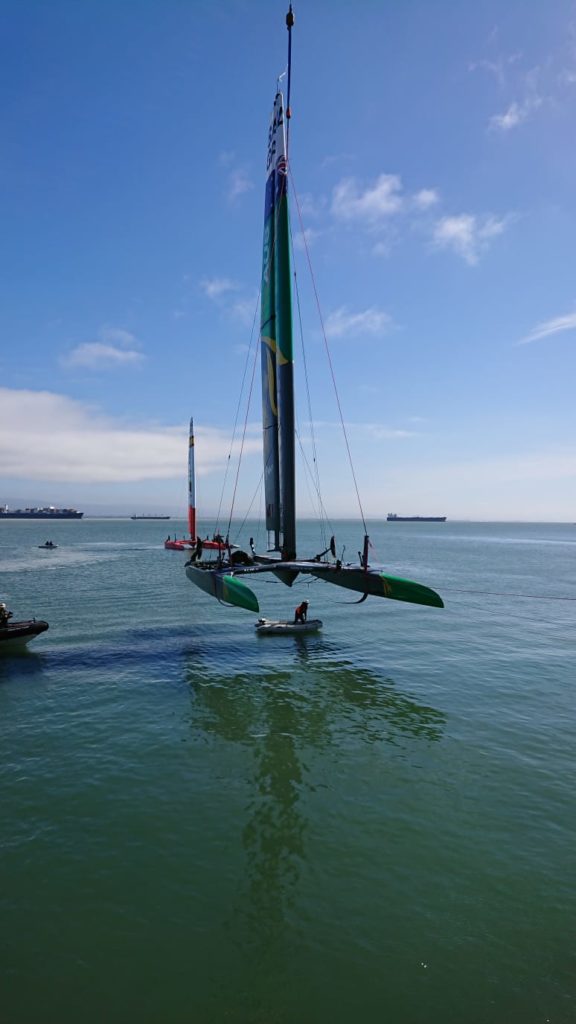 Another significant award was won by Team New Zealand, who were handed the Sail GP Impact League trophy by ocean champion Sylvia Earle.

The entire team with their purpose partner Live Ocean, has put in a huge amount of work to harness the power of sport, driving positive action on and for the ocean throughout the season. Winning this award will have a global impact on ocean health, with the $100k USD prize going towards vital kelp regeneration research through The University of Auckland. I was lucky enough to meet and chat with Sylvia Earle, and she really is amazing.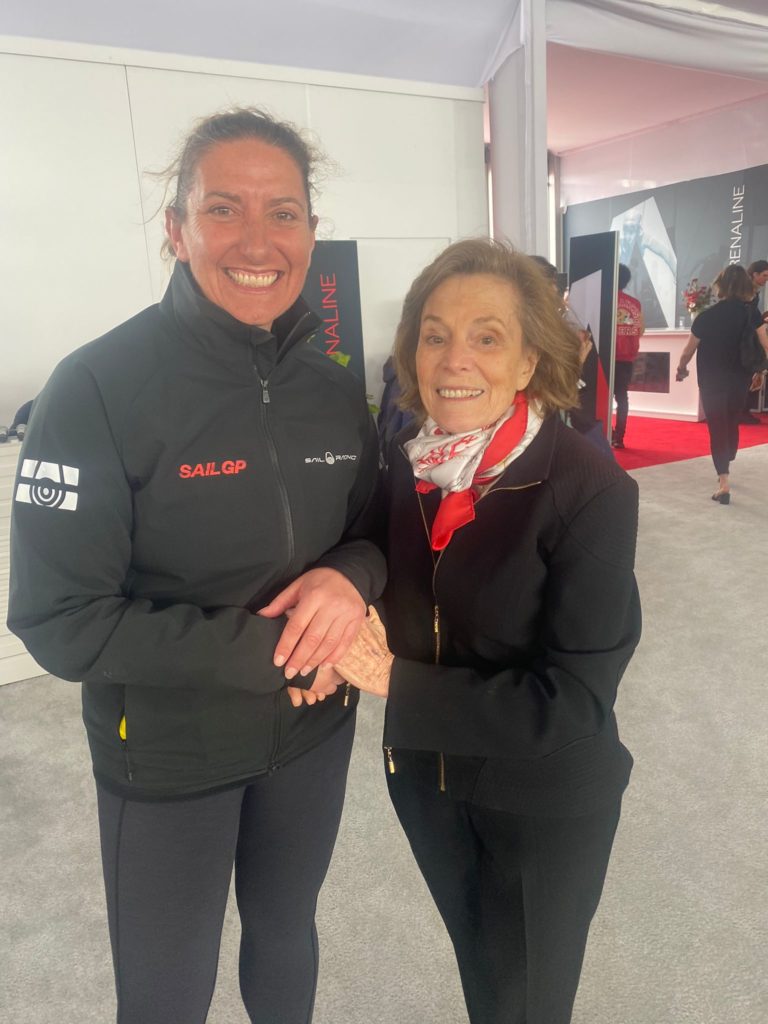 As well as considering the future of our planet, Sail GP is also looking to attract the foiling champions of the future who will race these boats in a few years. The Inspire Programme has been holding racing at each venue and brought all the champions together for a final event in San Francisco. Congratulations to Hattie Rogers (UK) and Sean Herbert (NZ) who were crowned champions and I look forward to seeing these sailors on the F50's in the future.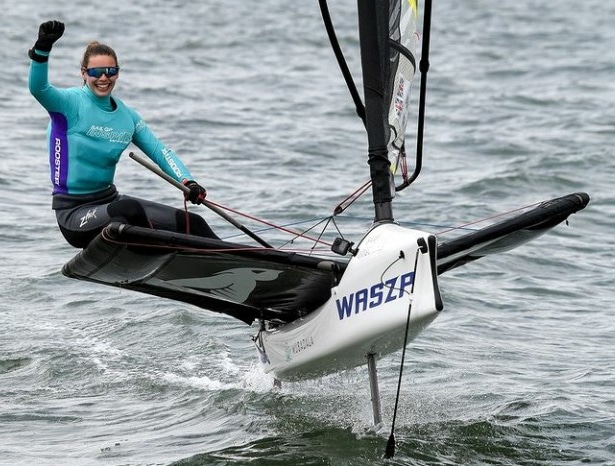 Nelson Mandela once said that 'sport has the power to change the world. The power to inspire, to unite people in a way that little else does. It speaks to youth in a language they understand. Sports can create hope, where there was once only despair.'
I really feel that this power has been ever present at the events I have attended in the last few weeks.
Back home and, despite warm spring weather being interrupted by snow showers this week, our sailing season is opening up. Boats are hitting the water as we all start to prepare for the action to come. Next month I will be able to share news of my double handed campaign with Shirley Robertson and I can't wait for us to get back out on the water again!