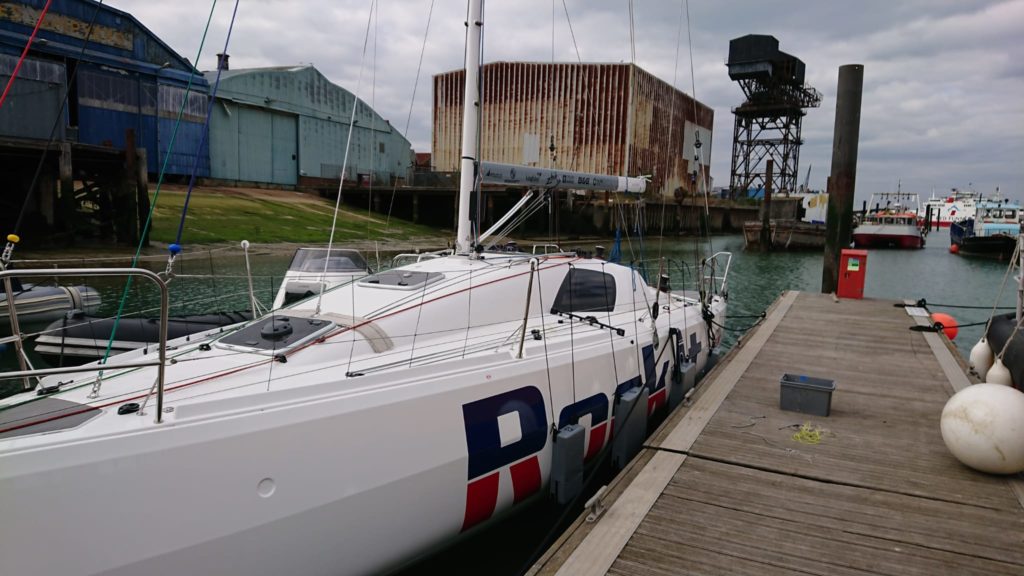 You know Spring has finally sprung when the sun is shining, and all the Easter chocolate has been consumed. Recently it really has felt as though we have turned a seasonal corner and can look forward to summer and the warmer weather it will bring.
The timing of the better weather is perfect as, in this final week of the month, the good ship RockIT has been launched. Now that she is in the water, the real work begins. The next four months will be a whirlwind of activity as Shirley and I train and prepare for our big race in August, the Round Britain and Ireland.
In terms of actual sailing, we have had a quiet month, but behind the scenes it has been a hive of activity on the organisational front. Ordering kit, food, equipment and safety gear so we can be as prepared as possible now that we are on the water and able to start training.
As ever, we are eternally grateful to our partners for their ongoing support and supply of equipment. There has been a huge amount of work in the background that has allowed us to get up and running in the shortest possible timeframe. Based on the Isle of Wight, the boat has been prepared by Alpha Plus UK, who specialise in race boats. The mast and rig are being organised by BA Yacht Services and I know there will be many others along the way that will support us so that we can then do the best job possible on the water. After all these months of anticipation, I just can't wait to get sailing now.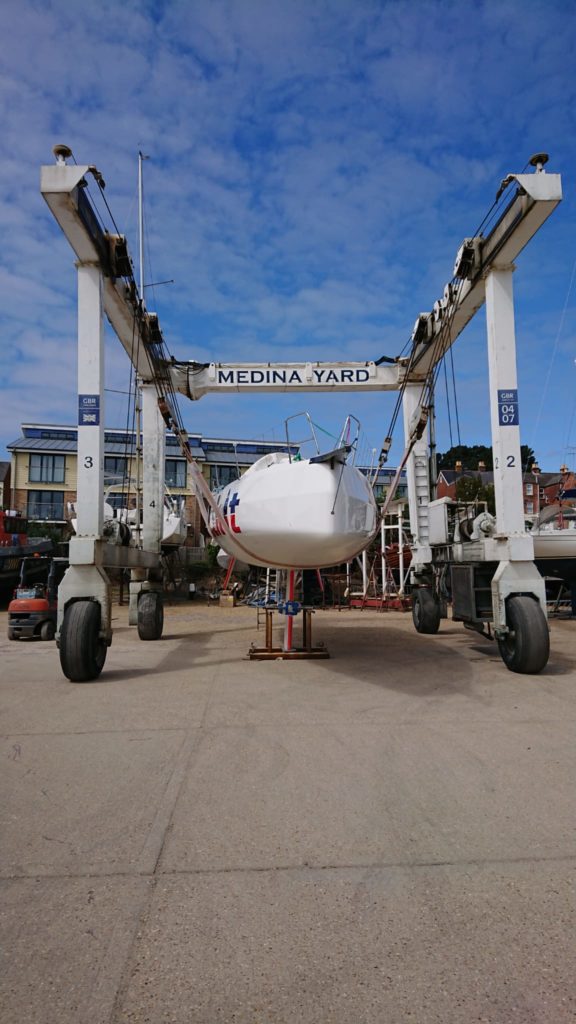 This has not been the easiest of months for me and I have struggled to stay positive. A few chinks in my armour have been exposed and it has taken a while to repair them. However, something that always helps is being able to head offshore and spend some time in my happy place.  James Harayda has taken ownership of Gentoo, his new IMOCA, and I jumped onboard to help him deliver the boat from Lorient in France to Gosport in the UK. We were joined by two sailors from the Gentoo Youth Program, which was a great opportunity for them. It was lovely to sail with James again and be back onboard an IMOCA. Although it has been a while, it was just like riding a bike and all the knowledge came flooding back. I particularly enjoy being able to share my experiences and lessons learnt, which I hope will fast track James towards his ultimate goal of competing in the Vendee Globe 2024.