The Double Handed Offshore Season gets underway for Dee Caffari and Shirley Robertson onboard "RockIt"

Dee Caffari and Shirley Robertson will hit the Double Handed start line together for the first time this weekend as the accomplished British duo start their  Double Handed Offshore Series season racing their new Jeanneau Sun Fast 3300 'RockIt'.  A new partnership for this 2022 season, the pair will be taking part in the De Guingand Bowl overnight race, which will see a packed fleet race anything up to 160 nautical miles west out of the Solent.  With thirty double handed entrants amongst the sixty strong fleet, it will be a competitive debut outing for "RockIt" but the race hardened pair of Caffari and Robertson are eager to get their 2022 campaign underway.

"I feel like we've been preparing for this season for so long, I'm delighted that we're actually going to start racing, and really start to mix it up in what is an incredibly competitive fleet…" says double Olympic gold medalist Robertson, "…there's a host of Sun Fast 3300s out there, there's a few new teams and I cannot wait to cross that start line with my new co-skipper."

Caffari and Robertson spent last season sailing against each other, but coming from very different sailing backgrounds, the pair are excited to get this season underway, and learn from each others very different skill sets.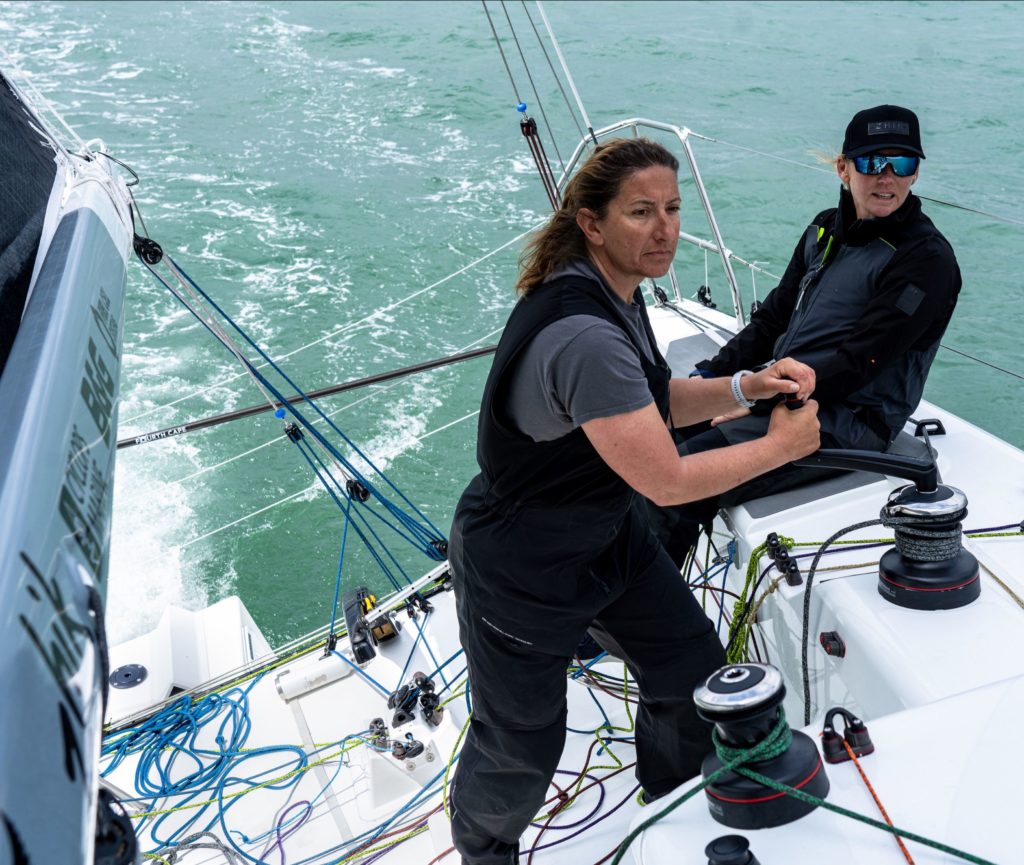 "It's a new season, a new boat, and a new co-skipper…" says six time circumnavigator Caffari, "…a whole new team with a new focus, so it's really exciting.  I've never sailed with Shirley before so I'm a little apprehensive, but I think we've got really complementary skills so I'm really looking forward to seeing the dynamic between us work and bringing all that together on a cool fast boat."

This weekend's De Guingand Bowl marks the start of the 2022 Double Handed Offshore Series, a series of six races that has grown hugely in popularity over the past three seasons.
"This is my second full season in the Double Handed Series," remarks Caffari, "I had some pretty good results last year and I just like the intensity, it's super competitive and it's really close racing out on the water. Any mistake is severely punished, there's never any one boat that's totally dominant so it really does test you. And with the double handed aspect of it, it's fully hands on, there's no passengers on the boat at all, and I'm really excited."

It's also Robertson's second full season racing in boats of this type, and having finished a close second place in the 2021 Rolex Fastnet Race, she was more than keen to come back for another season…:

"The Sun Fast 3300 has the attributes of a much bigger, race bred yacht, you can really feel the design pedigree throughout the boat, but at the same time, it's in a compact, fast package, it feels safe, yet at the helm you can really feel it respond to the conditions. It's a lovely boat to race, and with Dee's offshore expertise, I'm really looking forward to the challenge."

The duo's Jeanneau Sun Fast 3300 is provided by Nigel De Q Colley's Hamble based Sea Ventures UK…:
"Inviting Dee and Shirley to race together for the 2022 Series made complete sense, they bring such different skill sets to the offshore race course, they should make a formidable team, so having them in the fleet, putting the punchy 3300 through it's paces is going to be thrilling to watch." says De Q Colley, who will be lining up against Caffari and Robertson in his own 3300 "Fastrak XII"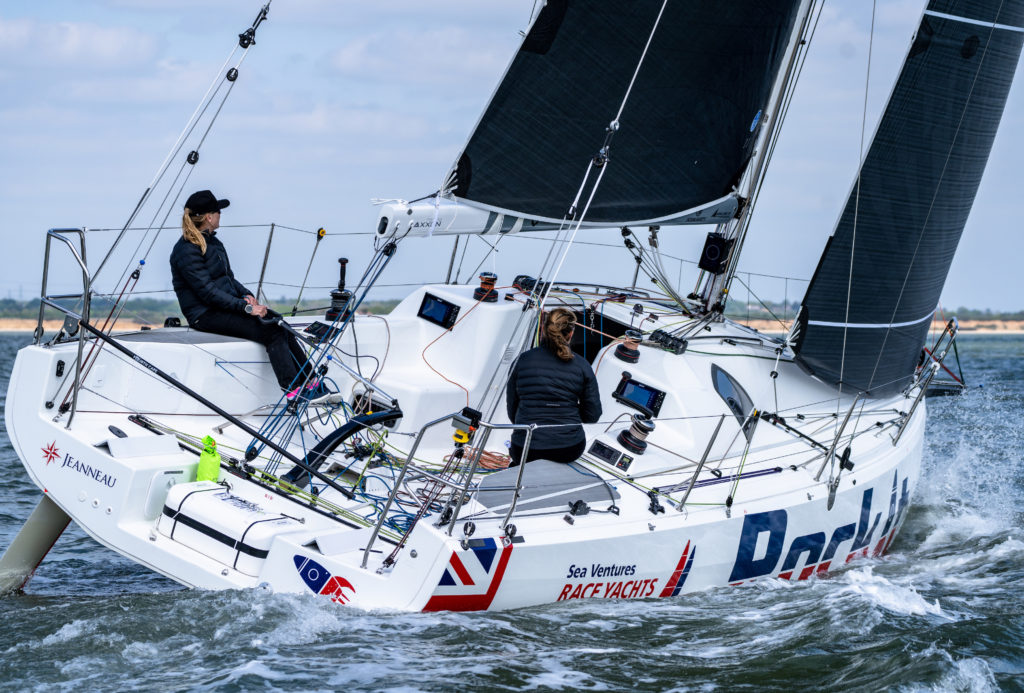 Caffari and Robertson's first race coincides with the release of their first behind the scenes film, in similar style to Robertson's campaign last year with Henry Bomby.  The team's season will be documented for a five part series of films available for viewing on YouTube – Episode 1 documents the formation of the new team, the birth of the campaign and race to the start line.  With the long term goal of mixing a glimpse behind preparations for double handed racing, with life onboard during the races themselves, the films will also discuss the team's preparations for their end of season challenge – the gruelling 1800 mile Sevenstar Round Britain and Ireland Race.

Further information about Dee can be found at www.deecaffari.co.uk, while more information about Shirley can be found at www.shirleyrobertson.com – More information about the award winning SeaVentures UK can be found here. For any further media enquiries including recent "RockIt" photos please contact Shirley or Dee via their web pages.