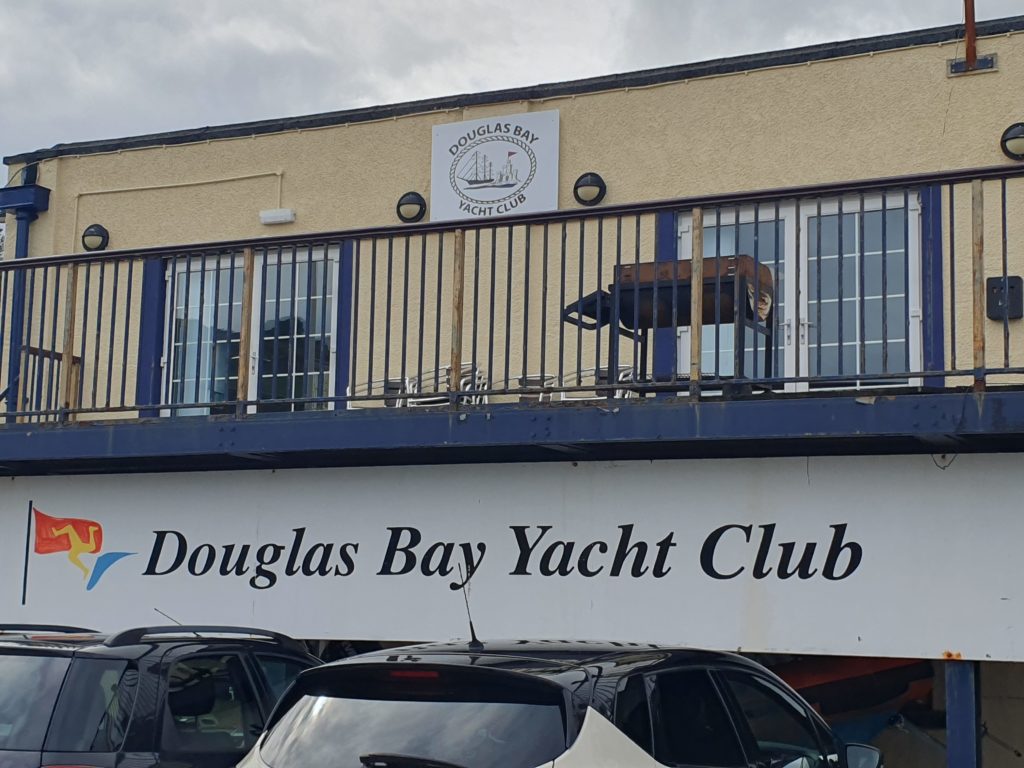 Last month was all about getting back into training and back on the water again. March had all the weather combinations you could imagine, although none of them particularly warm. One of the days I spent on the water it was impossible to tell whether it was raining, sleeting or snowing at one point. In fact, for some of these March sailing days, I know I had more clothes on than the sailors racing the epic long leg across the Southern Ocean to Itajai on leg 3 of The Ocean Race.
We said goodbye to the crews on The Ocean Race at the end of February as they left Cape Town and headed for Brazil. I am relieved to say that four of the five teams have made it there safely with the fifth, Guyot Team Environment, having to retire from the leg due to structural damage. They returned to Cape Town for repairs but are now ready to take on leg four from Itajai. The heroes of this leg were Team Malizia who, having come from a long distance behind, suffered sail damage, mast damage and a personal head injury, still managed to take the win. Team Holcim PRB came second with 11th Hour Racing closing out the podium. Biotherm arrived in fourth place just a few hours behind 11th Hour Racing and although they had no hydraulics on the keel, limited electronics, foil damage and some sail damage, they had an abundance of team camaraderie. Without doubt all the sailors and boats require some TLC before setting off on the next leg to Newport, USA.
In between following the action in the Southern Ocean, I have been having a lot of fun sailing smaller boats and meeting new people. I joined Sea Ventures who were offering a Sunfast Clinic over in Guernsey. It was great to be amongst the fleet of Sunfast 3200's 3300's and 3600's as we sailed out of St Peter Port to enjoy this part of the Channel Islands.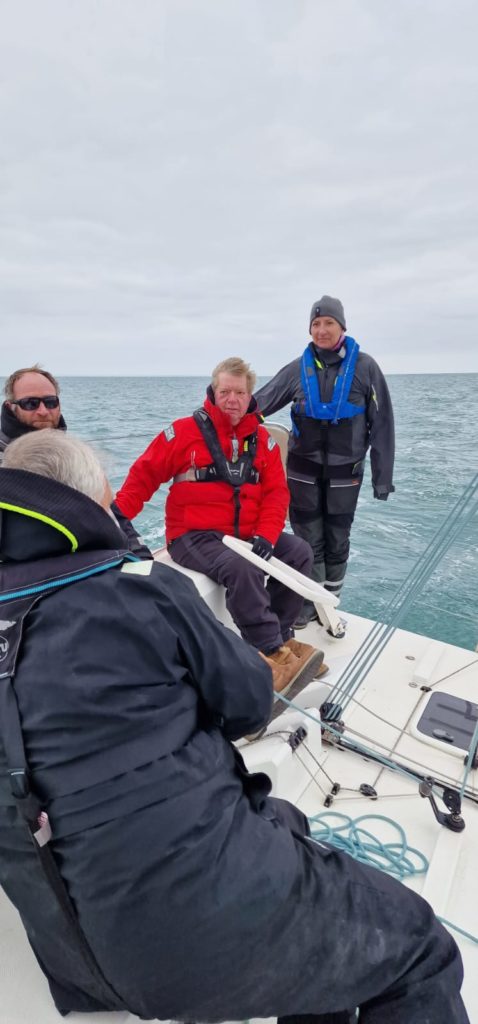 On returning home, I supported Generation JOG by encouraging and coaching 18 – 30 year olds to connect and improve their sailing skills. We had perfect coaching conditions on the Solent making it easy to listen and learn in a stress-free environment. It is always a pleasure to meet new sailors, many of whom I suspect I may find myself competing with and against on the Solent and beyond.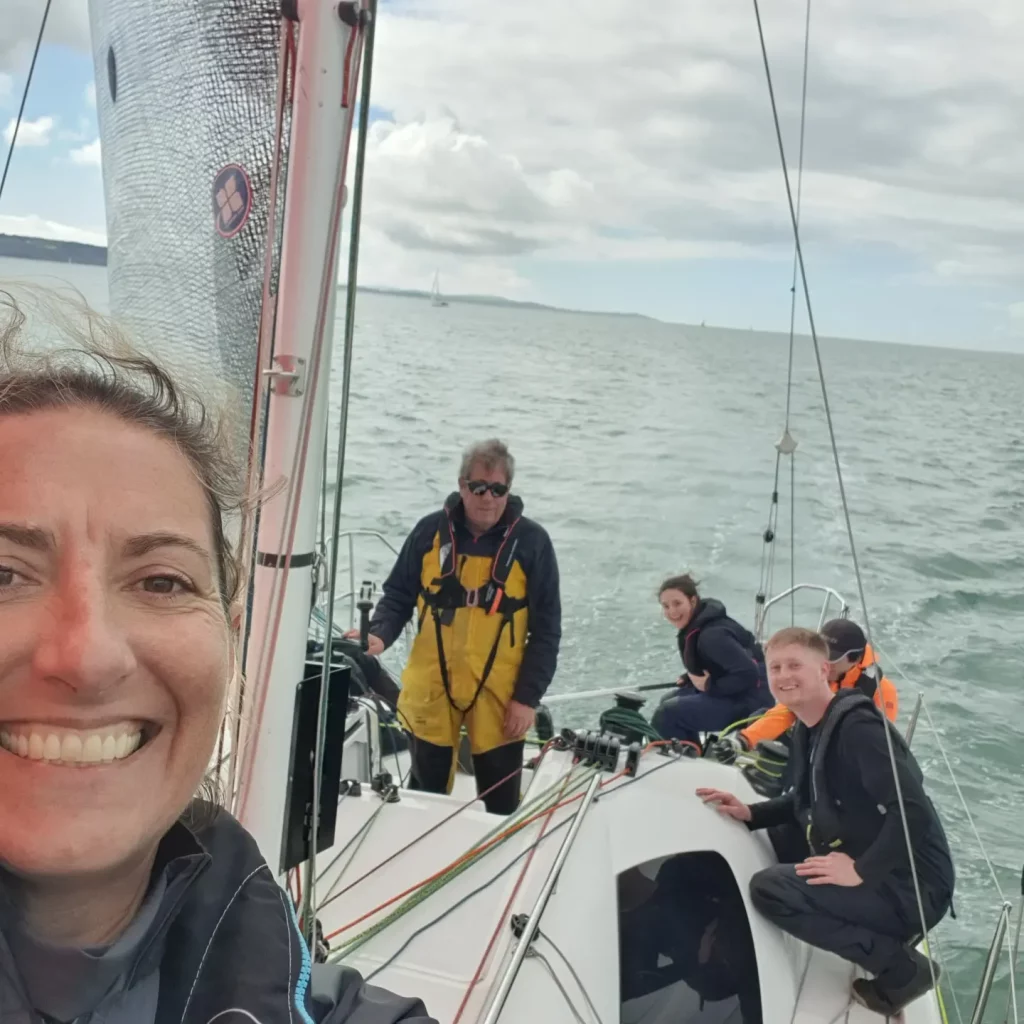 It was then time for a reunion as Shirley Robertson and I joined forces once again on a Sunfast 3300 to race in the Lonely Tower Race and the Great Escape Race. We joined Nigel Colley, onboard Fastrak XII with Killian Boag on the bow in one of the first races of the season in home waters. It was great to have the old team back together. Conditions were fresh to frightening with a forecast of 20 – 30 knots. It was downwind to the Nab Tower and then a reach to a cardinal mark, before a long beat back to the finish line off Gurnard. It is fair to say that it was quite full on, with a few decisions being made for us at times, but we kept the boat, equipment and people in one piece and had a blast along the way. Congratulations to Zephyr who finished first with less than 1min 30secs between us.
The conditions on day two were very different. We had a mixed wind range with every sail being needed at some point and strong tides to contend with. We did well out to Bembridge but we lost our mojo on the journey back from the forts and finished in the middle of the pack. The silver lining was that we were the first Sunfast 3300 and that it was good fun racing that certainly blew the winter cobwebs away.
In amongst the sailing, I have also managed to talk to members and guests at Rye Sailing Club and the Douglas Bay Yacht Club on the Isle of Man. I was wonderfully looked after by both clubs and it was a pleasure to provide some inspiration ahead of the new season.
I have one more month of being UK based before sailing with The Famous Project ramps up from our based in La Grande Motte, France. I have been working with a personal trainer and hitting the gym to get into shape and make sure I am ready for sailing multihulls at a fast speed with an amazing team. I must be patient though as all that excitement starts in May and, until then, my Easter eggs will be of the soft boiled variety and devoured after a gym session!