edition #01
A Great Sailing Read…
There are a wealth of great sailing books available, each giving a flavour of life on the water. I have put together a selection of my favourites which range from the dramatic to the nostalgic, with a little bit of humour thrown in for good measure. Happy reading!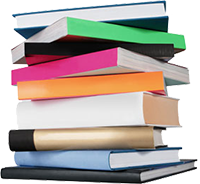 A Voyage For Madmen

Peter Nicholls
Story of the Golden Globe Race

Sods Law of the Sea

Bill Lucas and Spud Spedding
An irreverent look at the world of sailing as seen through the eyes of those that love it

A Race Too Far

Chris Eakin
An in depth look at the Golden Globe Race

Swallows and Amazons

Arthur Ransome
The original childhood adventure

Left For Dead

Nick Ward
Story of a survivor of the 1979 Fastnet tragedy

Coot Club

Arthur Ransome
The follow up to Swallows and Amazons

Taking On the World

Ellen MacArthur
Ellen's amazing story leading up to the Vendee Globe

The Last Grain Race

Eric Newby
The history of the great Clipper ships towards the end of their era

Force of Nature

Robin Knox Johnston
Robin's amazing adventure aged 67 on the Velux 5 Oceans race around the World

Captains Courageous

Rudyard Kipling
A classic tale. Spoilt rich kid is saved and finds humanity in the harsh life of the fishermen of New England.

The Impossible Voyage

Chay Blyth
They said it couldn't be done but Sir Chay Blyth proved all the critics wrong

Walking on Water

Geoff Holt
The story of how Geoff sailed and how he continued to do so as a quadriplegic into the record books

Fatal Storm

Rob Mundle
The sad and moving story of the Sydney Hobart Race disaster of 1998

Close to the Wind

Ben Ainslie
Ben's story that drove him to gain three Olympic medals and determination for more

Sir Peter Blake
An Amazing Life

Alan Sefton
The story of an accomplished individual, covering all the disciplines of sailing and a true ambassador for a better world. My hero and inspiration in all I do.

Close to the Wind

Pete Goss
True bravery at sea in an honest and revealing story of one of his voyages around the world

Woman of Steel

Vivian Cherry
She was the only female and beat emotions and doubt in a tough male dominated world

Dee Caffari
My story of how a school teacher ended up sailing around the world against the winds and currents and setting a World first!